The Rebecca Page Circle Cardie (affil link) flows loosely around the body, wrapping you up in its simple lines.  This classy, elegant cardie is the perfect outer layer to dress up your Saturday jeans.  I paired mine with a simple cami top and statement necklace to take on my Saturday of errands.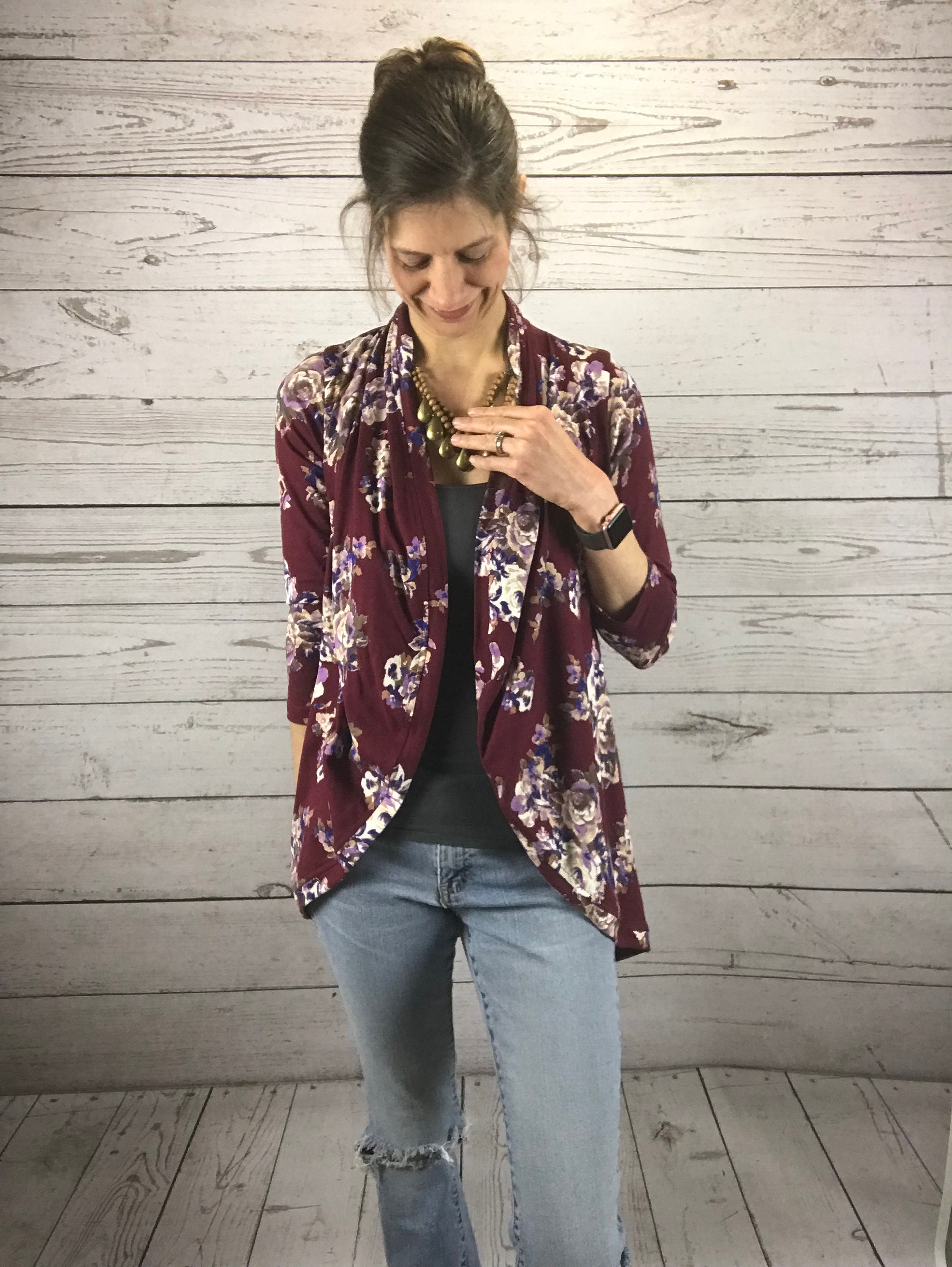 I used the luscious Elizabeth Floral Print - Lavender Roses on Wine (affil link)double brushed polyester spandex from Southern Belle Fabrics.  The soft feel and exquisite drape of this fabric in combination with the beautiful design of the cardie helped me to feel like a woman that was ready to tackle her mile long to-do list head on.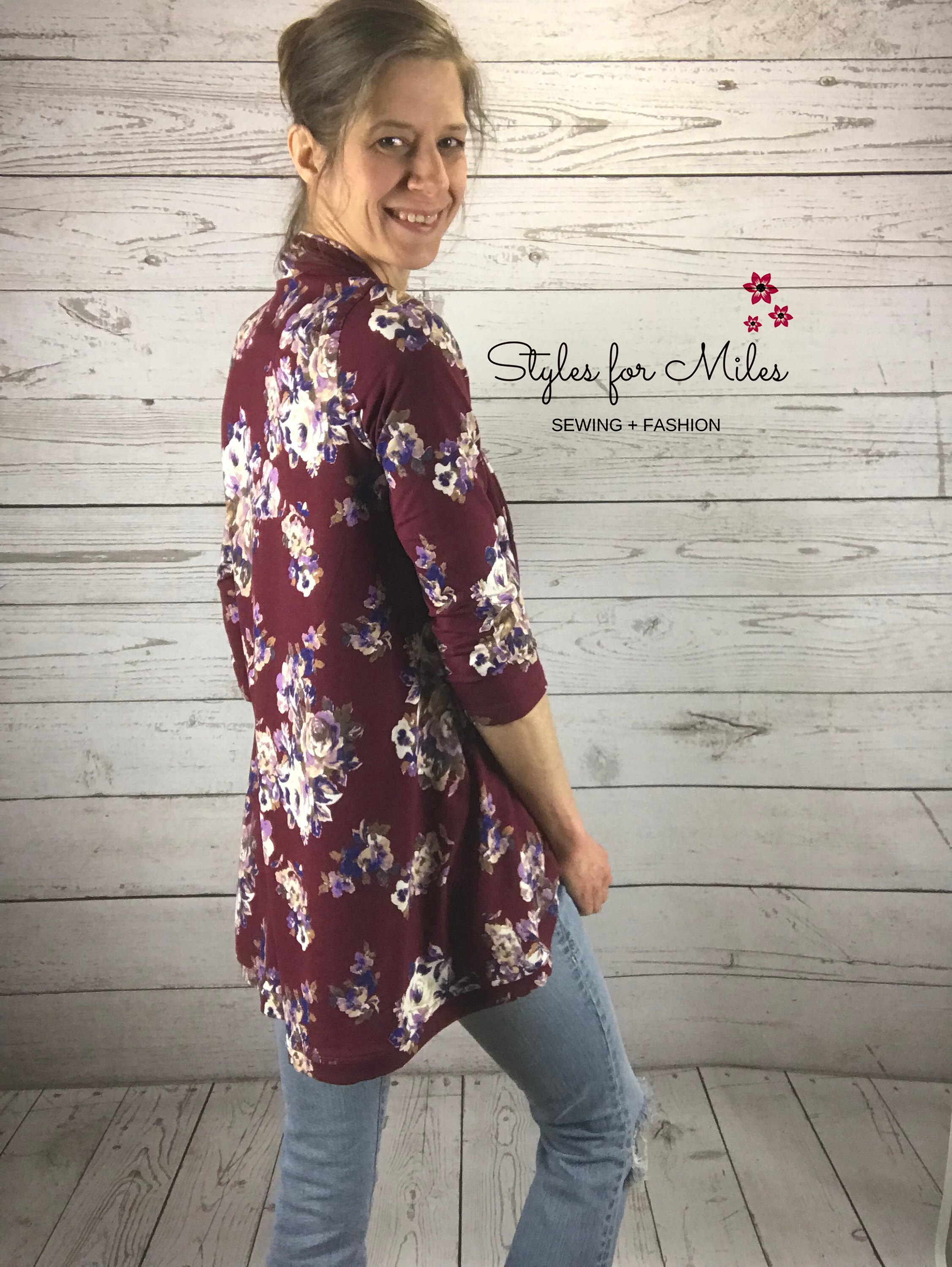 The options I chose were the long length, 3/4 sleeves, and banded hem.  I'm not sure I'll ever veer from this combination.  I found the cardigan to be an easy, uncomplicated sew.  There were only 3 pattern pieces for the options I chose.  All pieces sewed together like a dream; made painless by the easy to work with nature of the fabric.  My favorite feature of the pattern is the hem band.  It made finishing the raw edge of the 'circle' a breeze.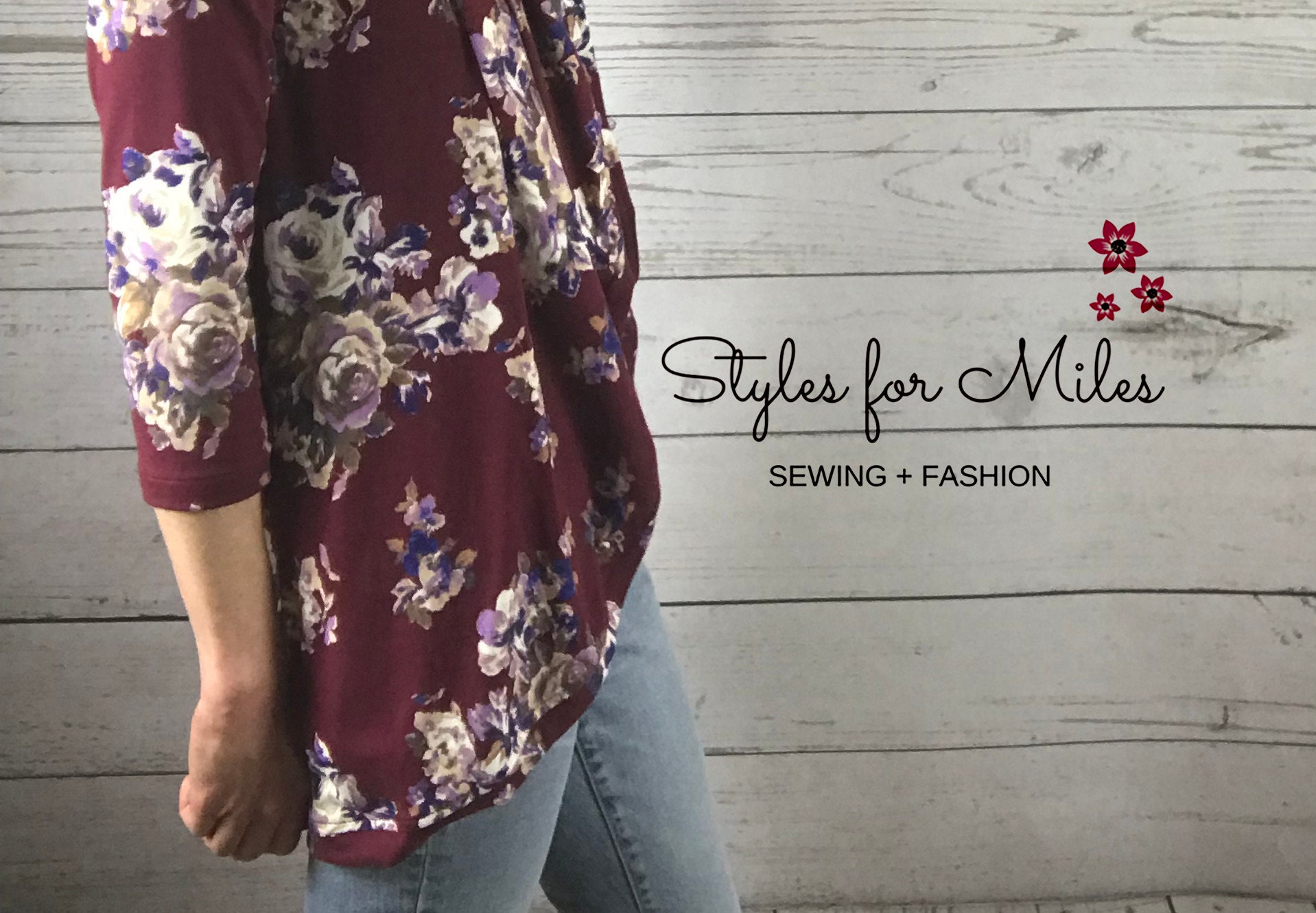 I would recommend this pattern + fabric magic to any sewist, beginnner and advanced alike.  It will elevate your pattern + fabric game to new heights, and have you feeling like a million dollars.  At least, that's what it did for me.  Have you had a pattern + fabric experience?  Share it in the comments.  I'd love to try it out. 
______________________________________________________________________________________________
This post contains affiliate links.  I received this fabric as part of the Southern Belle Fabrics Brand Ambassadors program.  I received this pattern as part of the Rebecca Page Brand Ambassadors program. Using these links to make a purchase provides a small amount towards helping to support my sewing endeavors, at no cost to you.   All opinions are my own.  Thank you!
______________________________________________________________________________________________
Follow me on Instagram: or on my .  You can also find me on Pinterest.  Would you like to have an exclusive first look at shop updates and news?  Sign up for my monthly newsletter here.