Have you ever received a 'mystery' fabric in the mail and instantly fallen in love?  Not only that, but  have it instantly speak to you and tell you what it wants to be?  This happened to me recently.  The fabric was my monthly subscription offering through Vinegar + Honey Co's Bee Box; a #SewVHCO custom print on double brushed polyester (sooooo soft) and always such a dream with which to sew.   When I saw it I knew it had to be a Halla Patterns Cozy Wrap Cardigan (affil link).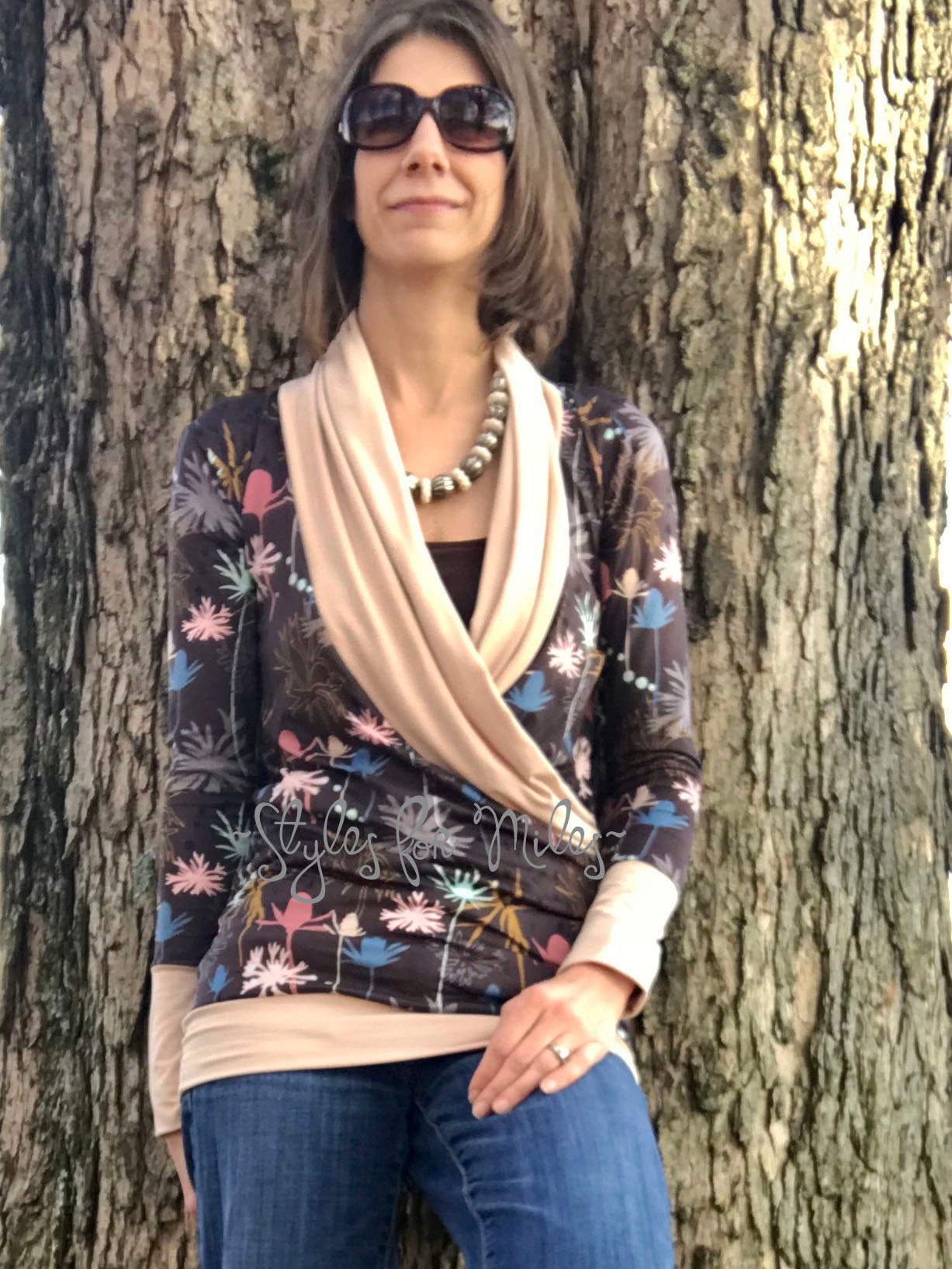 Isn't it such a beautiful fabric?!  Luckily, I had a coordinating solid from a previous purchase to use for the cowl, cuffs, and waistband. 
I chose the cross front sweater with waistband and tall arm cuffs for my top.  I made a straight size 2/4 even though I measured between a 0-2 at bust, a 2/4 at waist, and between a 2/4 and 6/8 at hips.  One of my favorite features of halla patterns is the grid for finished measurements at bust, waist, hips, and sleeves.  It really helps me to dial in on size and grading.  I knew with confidence the 2/4 would fit and how.  
In the pattern tutorial there's an option to gather the ends of the cowl vs folding them over prior to sewing them into the side seams.  I chose the gathering.  Here's my cowl with basting stitches in place.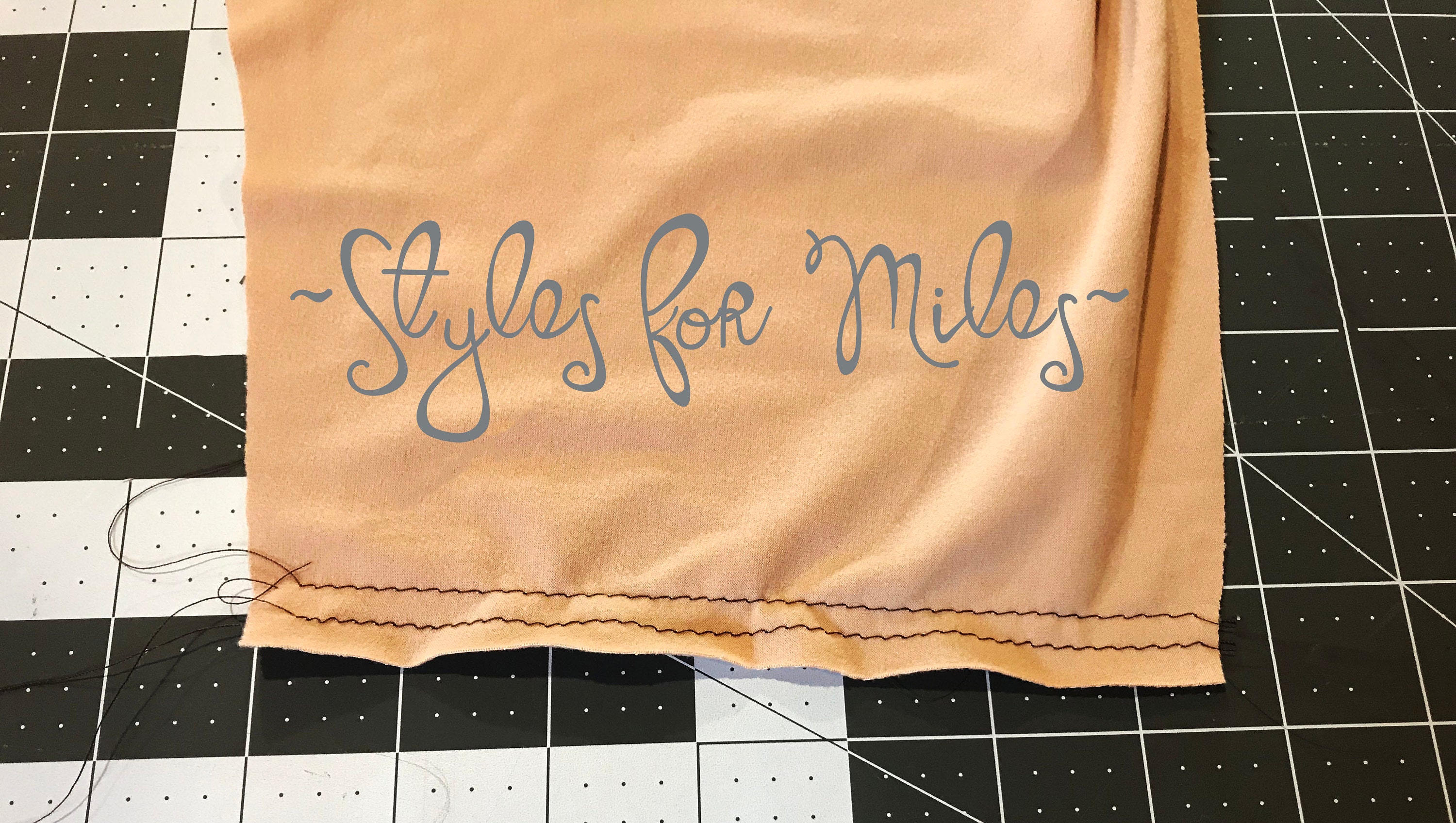 And here it is after gathering it to approximately 1/2 its origninal height.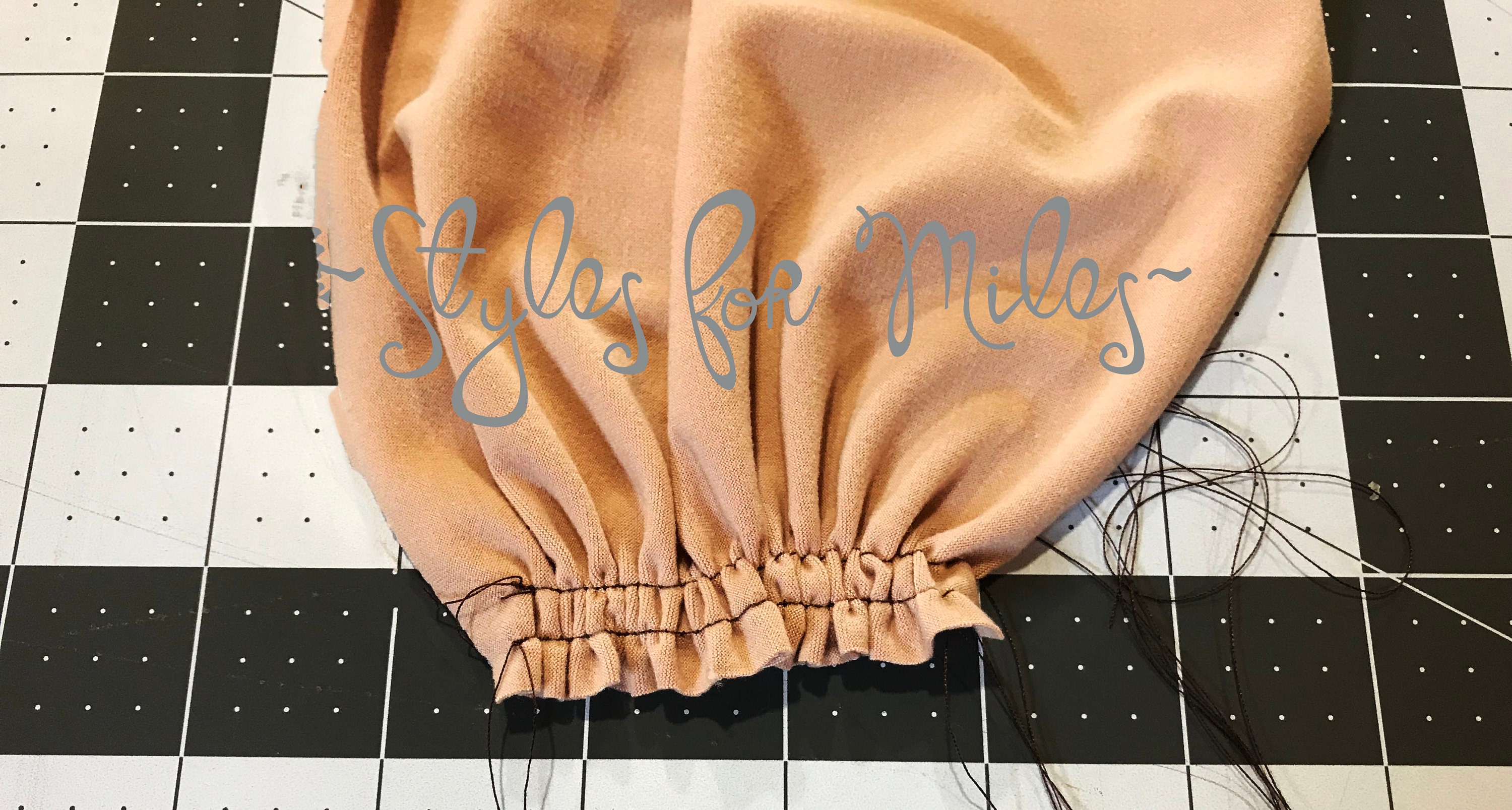 And this is what it looked like after attaching it to the neckline of the bodice.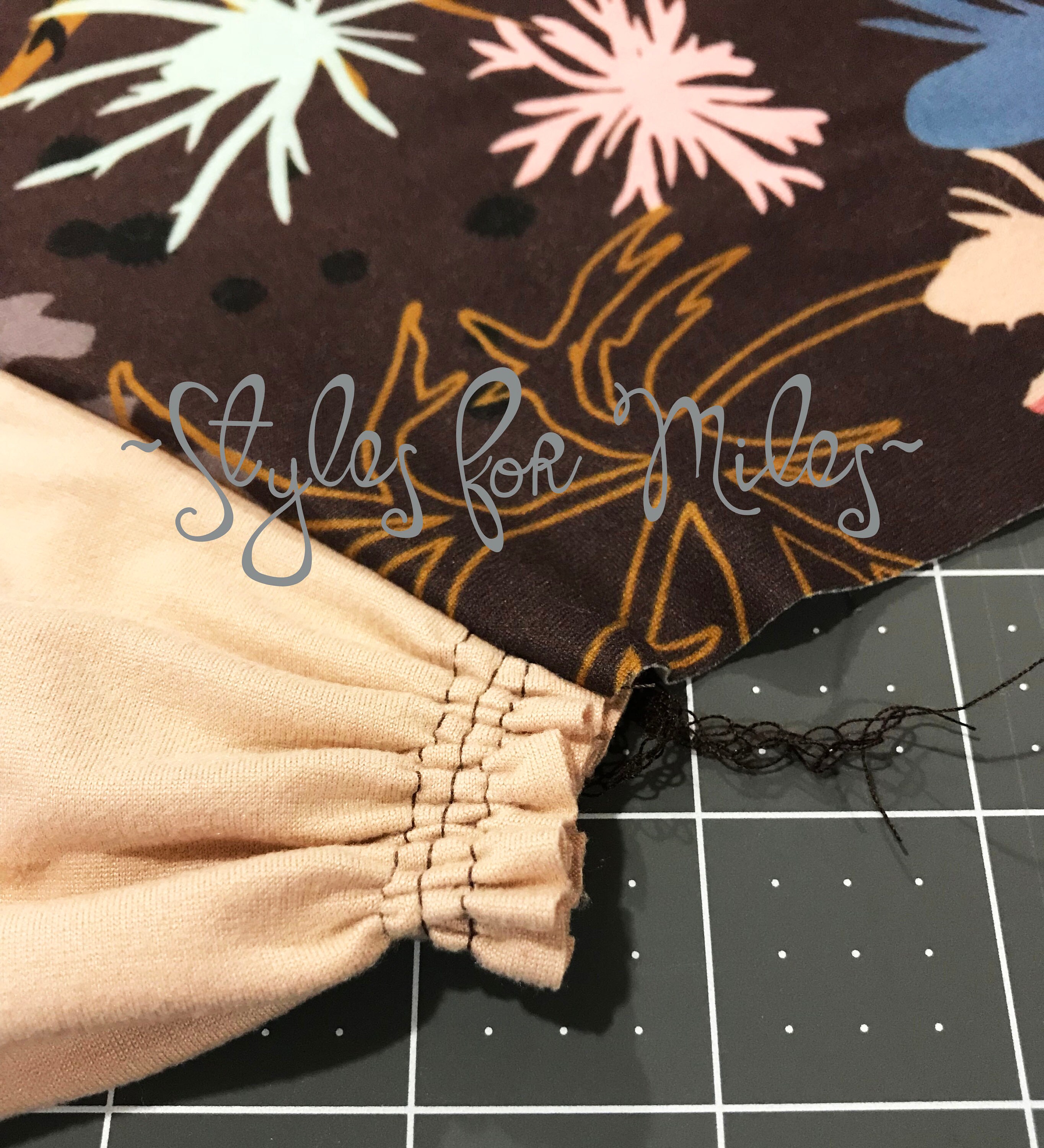 I really love the look of it after sewing the side seams together.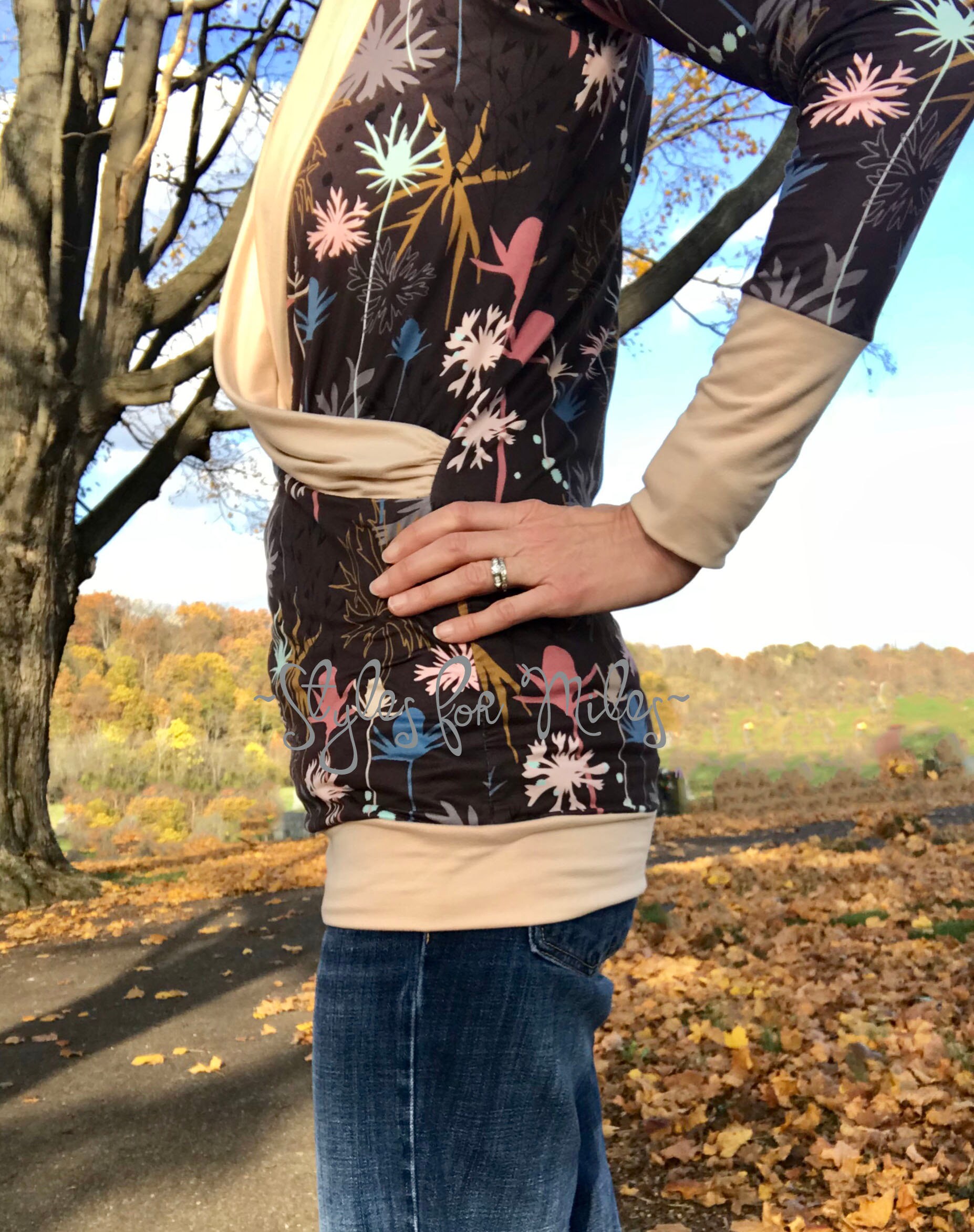 I could only cut my cuffs to 12 inches vs the 13 inches in the tall cuff cut chart as I was working with a remnant.  They're perfect, though.  The one thing I would do different is try on my top prior to sewing the side seams together, to check the drape of the cowl.  It sags a little as you can see in the above photo.  Overall, though, I love my new Cozy Wrap Cardigan in my #SewVHCO custom print.  I wore it to church Sunday and received a lot of compliments; that has to be one of the most satisfactory aspects of sewing something for yourself.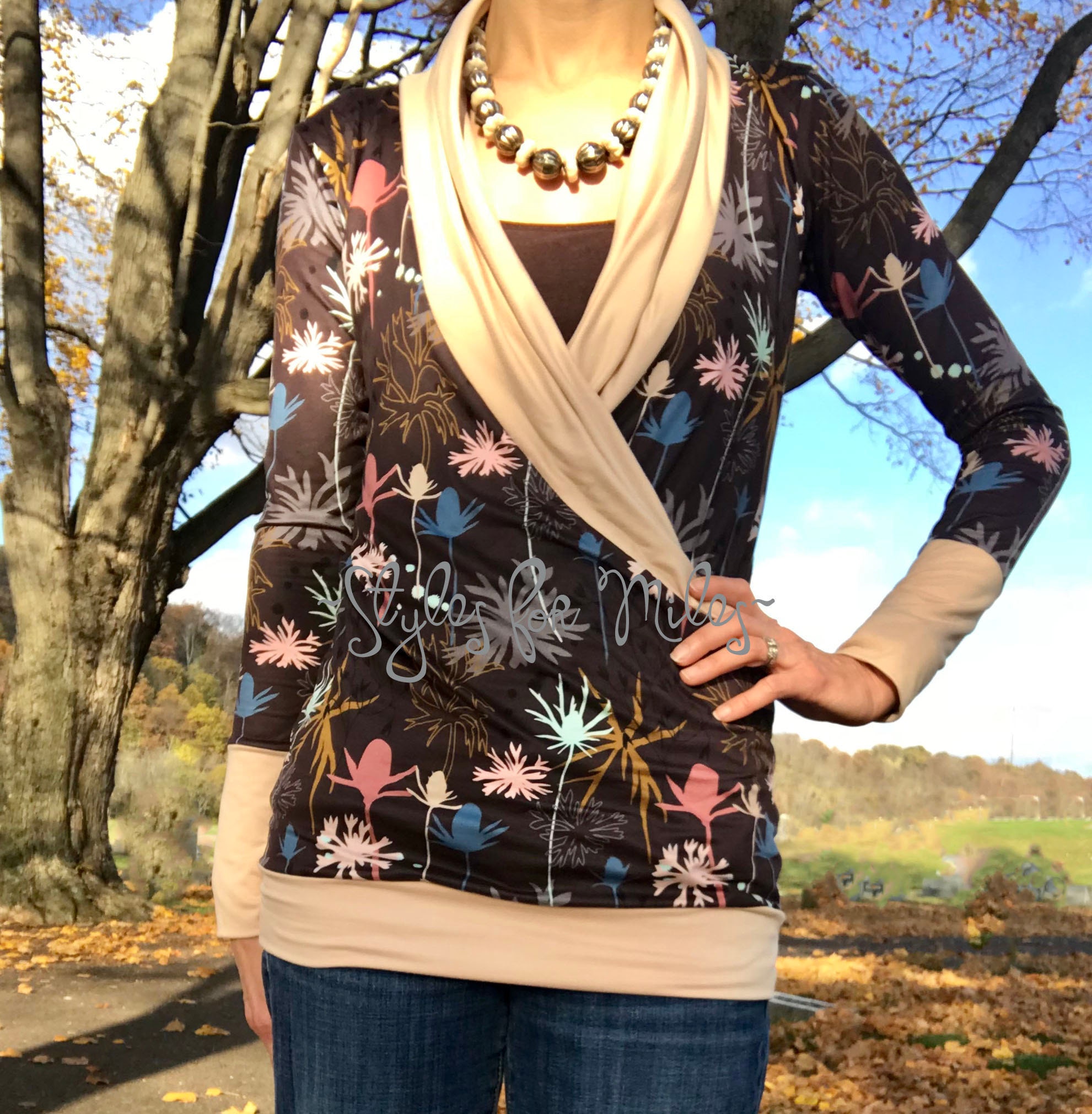 Have you fallen in love?  Drop a comment below.
_______________________________________________________________________________________________
This post contains an affiliate link.  Using this link to make a purchase provides a small amount towards helping to support my sewing endeavors, at no cost to you.  Thank you! 
_______________________________________________________________________________________________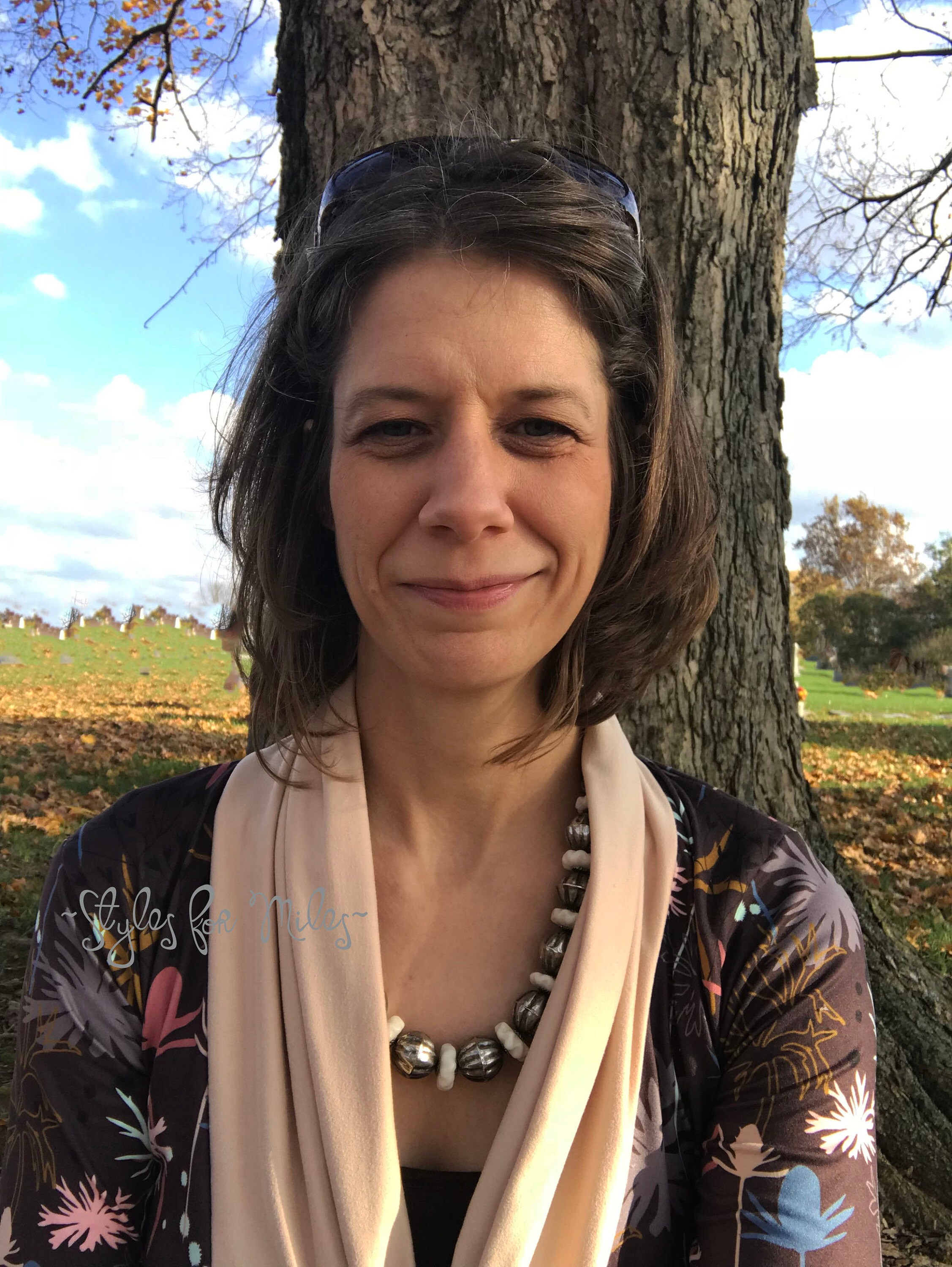 Don't forget to like my Facebook Page Styles for Miles   
Follow me on Instagram @styles_for_miles_love