I Have a Pattern for That...
I love to look on Pinterest for sewing inspiration.  One of my favorite things to do is save photos I like and try to match the look with a PDF pattern I own.   Recently, this came in handy for a customer order.  I knew the type of top for which she was looking, did a handy dandy Pinterest search, and found a top I knew I could make with a pattern I had on hand.  I saved it here: https://www.pinterest.com/styles4miles562/pattern-hacks
 Luckily, she liked what I showed her, so I got to work.  
The pattern I chose to use to make the look was GreenStyle Creations Centerfield Raglan.  You can find the pattern here (affil link):  https://greenstylecreations.refersion.com/c/6714a
I knew I'd have to make some changes, so I set out to figure how best to go about them. The first thing I did was trace and cut out the pattern pieces.  In order to achieve the tunic look, I created a cut line at approximately the natural waist and added 4 inches to the length of both the front and back pattern pieces.  Why 4 inches?  I had my customer measure from her natural waist to where she wanted the hem of the tunic to rest and compared this to the same measurement on the pattern piece.  The difference was approximately 4 inches.  
To incorporate the pleat in the back, I created a cut line 2 inches down from the armsyce at the side seam, and added the pattern seam allowance to each piece.  I dubbed the pieces Top Back and Bottom Back.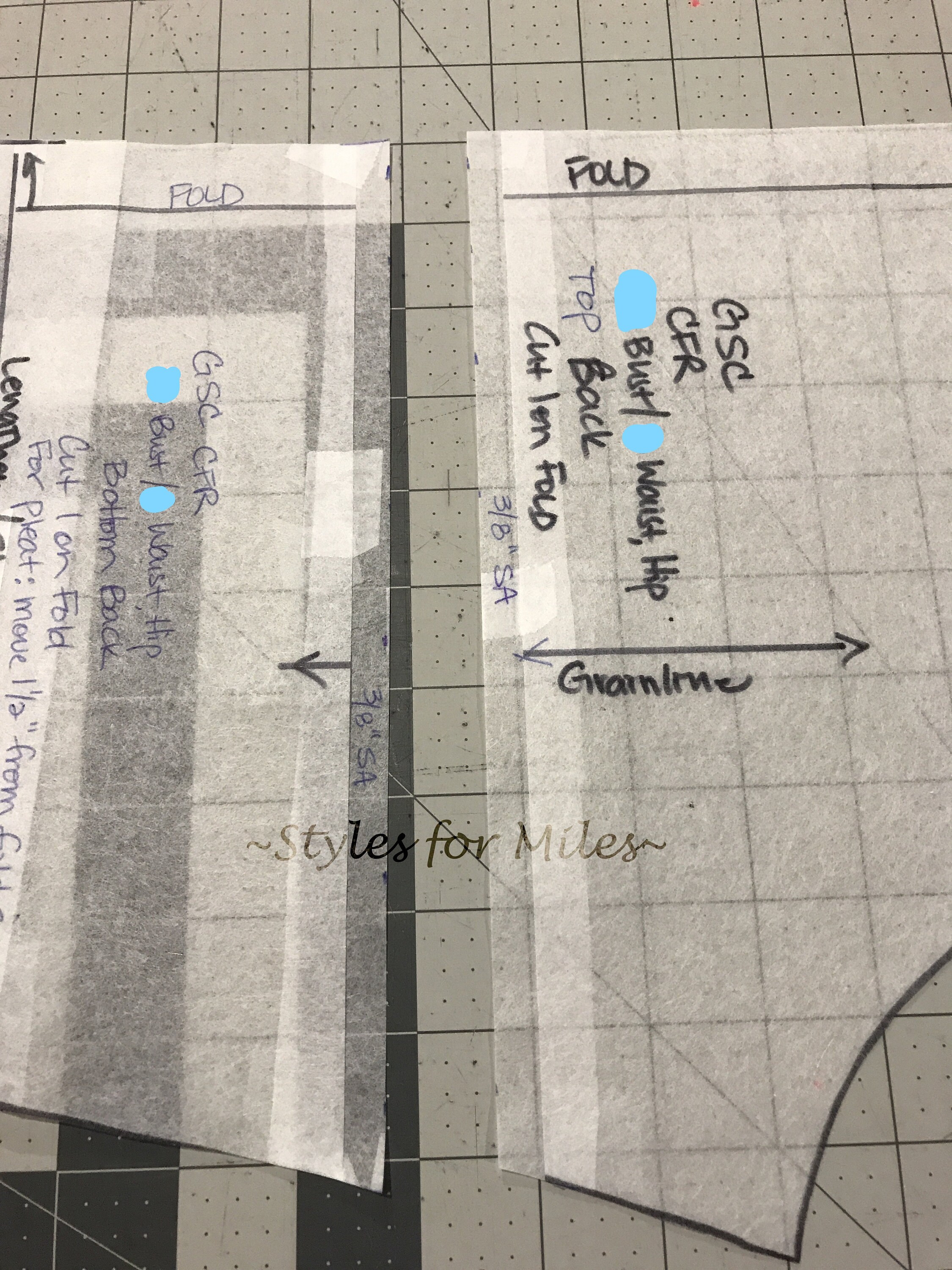 I placed the Top Back on the fabric fold and the Bottom Back 1.5 inches from the fabric fold and cut out the pieces.  I clipped the Bottom Back piece at center back and at 1.5 inches from the center back to mark the fold lines for the pleat.  
I basted the pleat into the Bottom Back piece then basted the Top and Bottom Back pieces together to check for pleat placement and the overall look of the new back piece.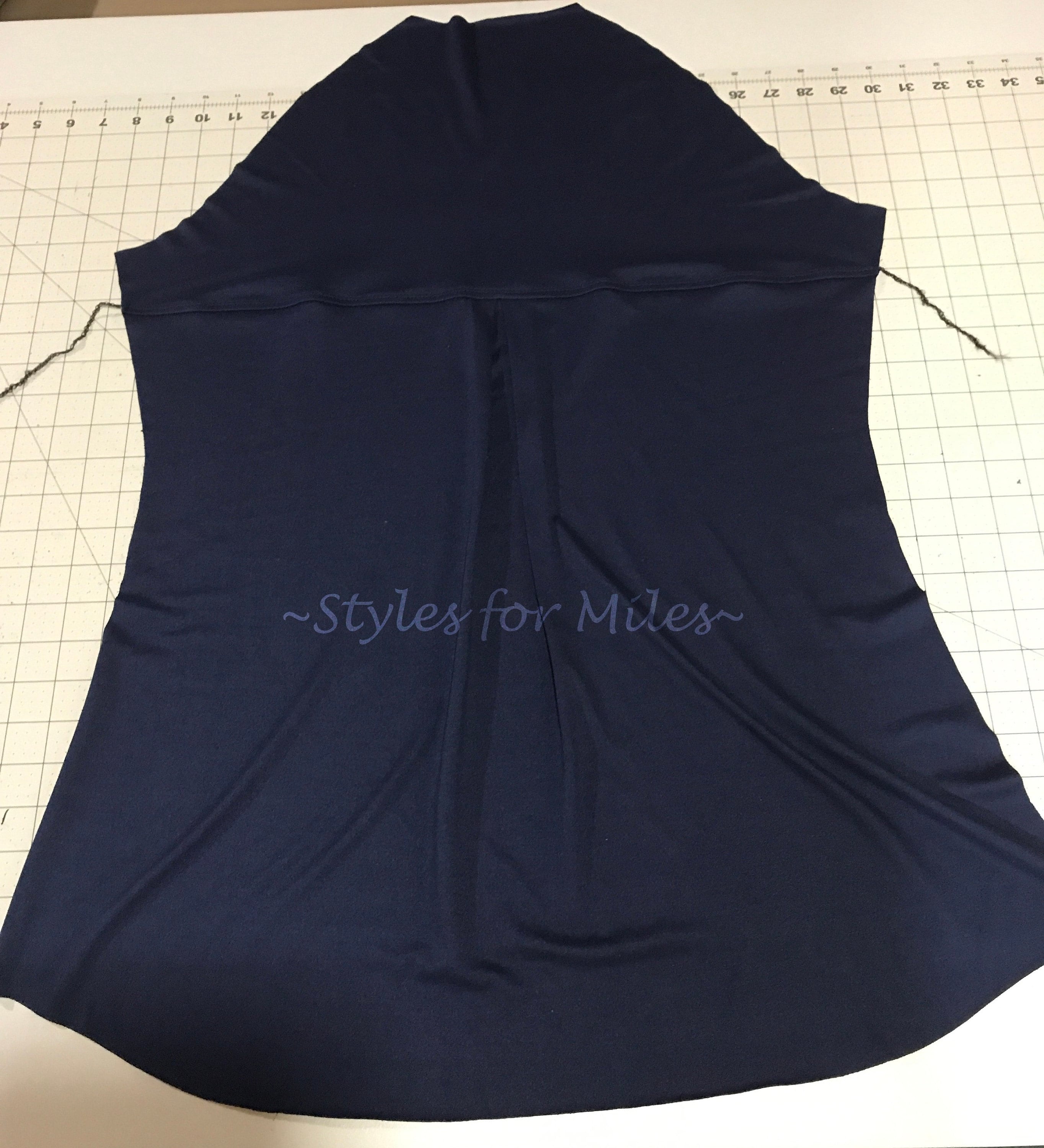 I was really pleased with how it turned out so I sewed it together and topstitched the seam.  I followed the rest of the pattern tutorial to complete construction of the top.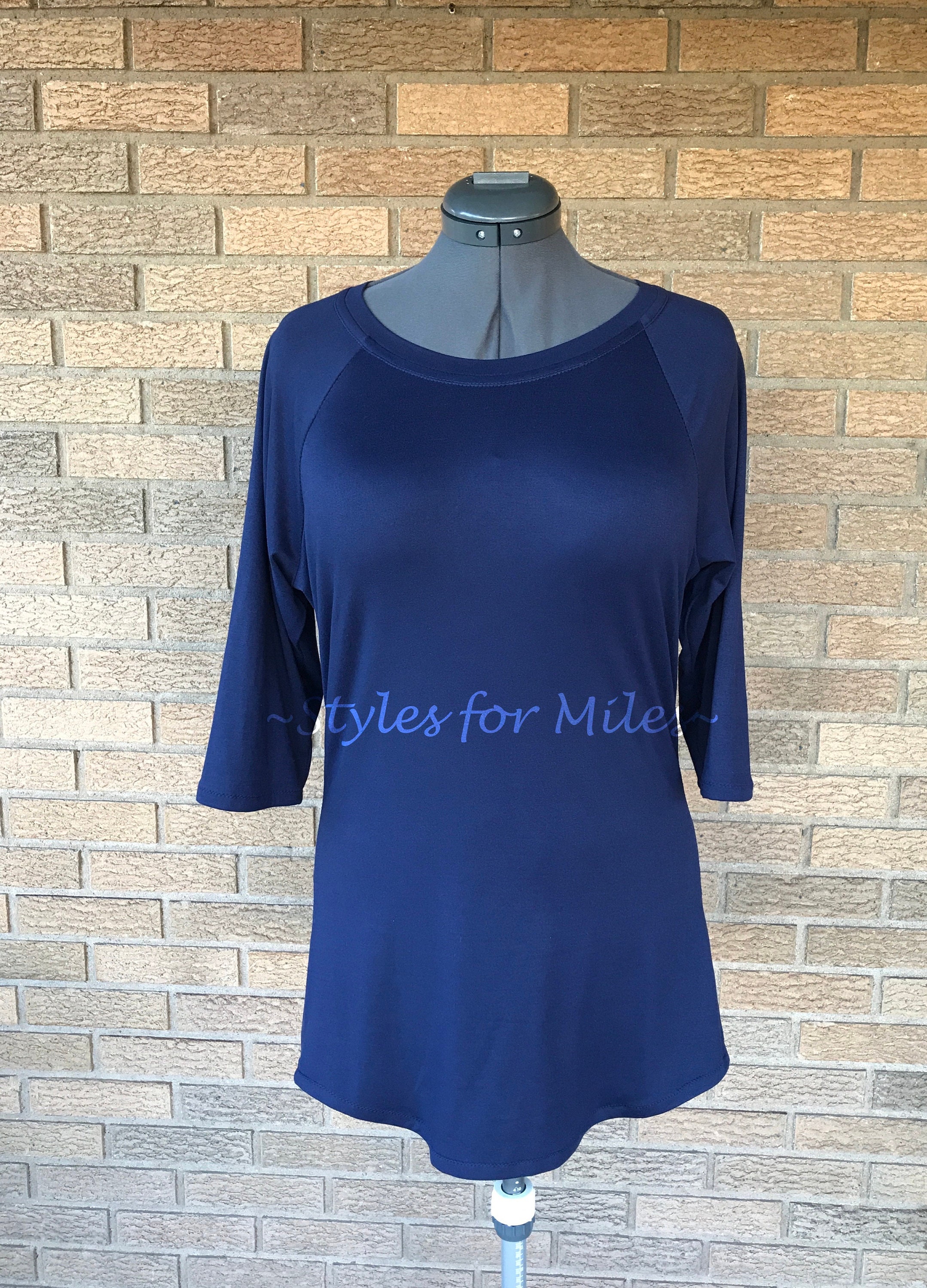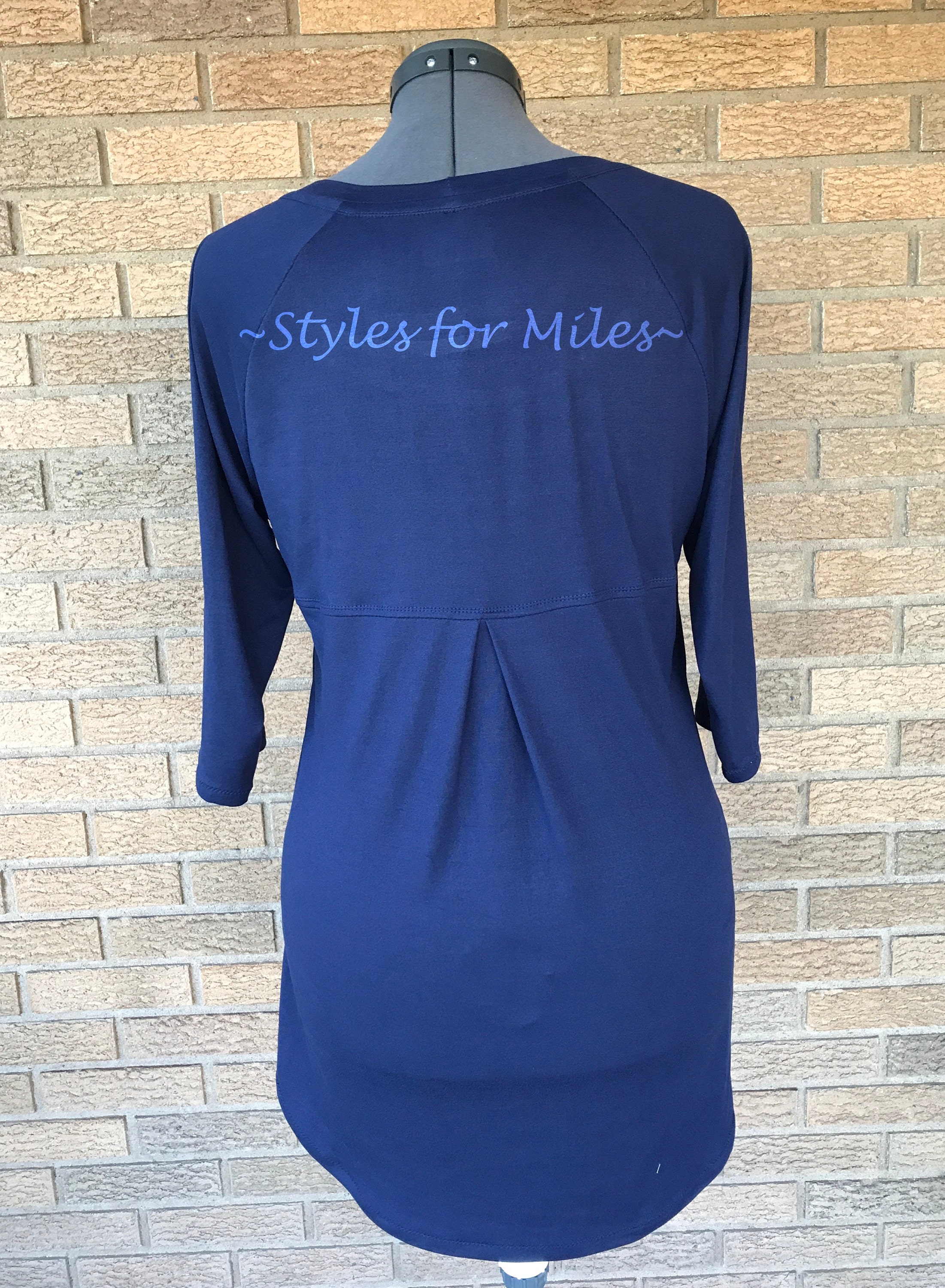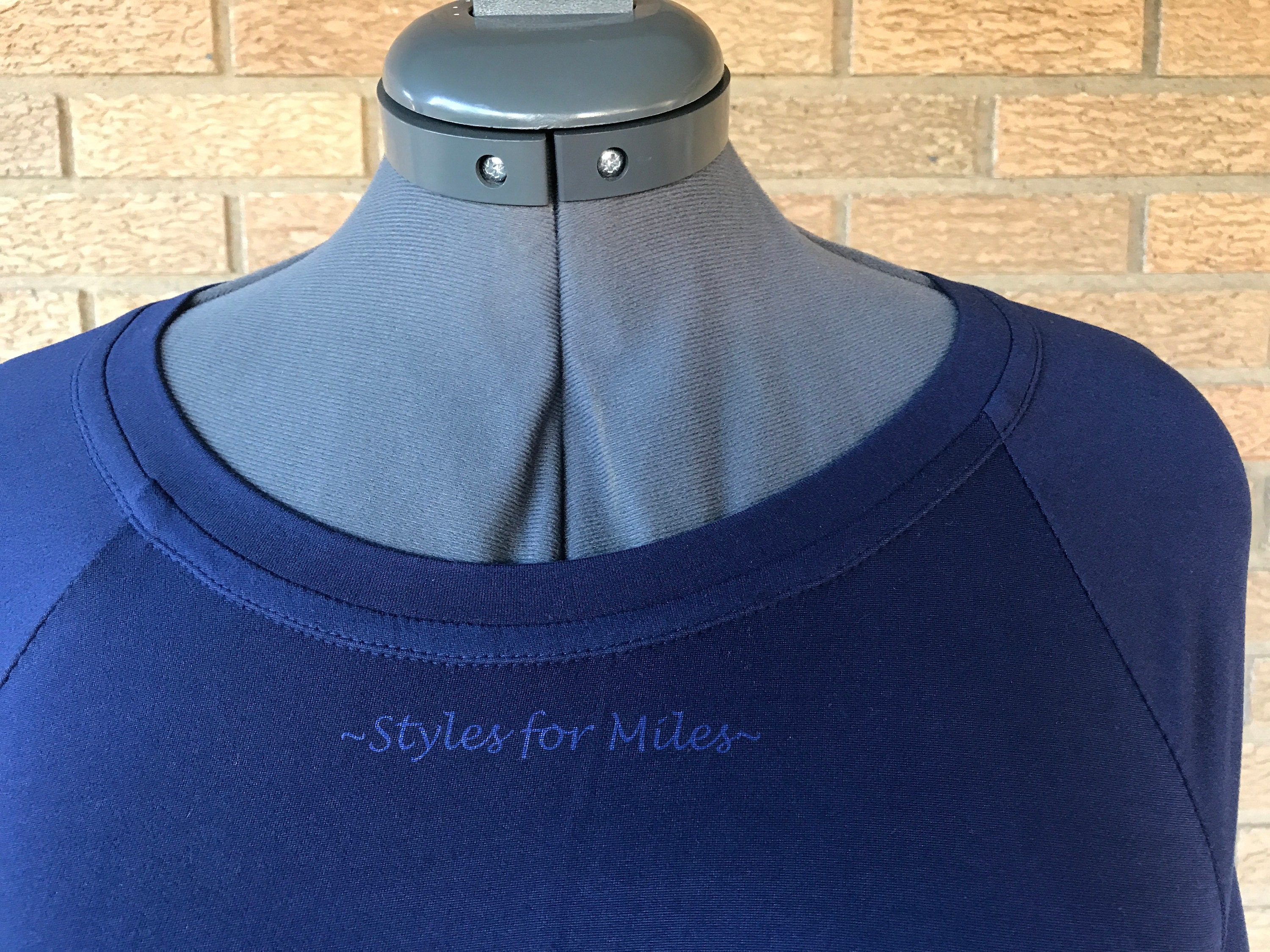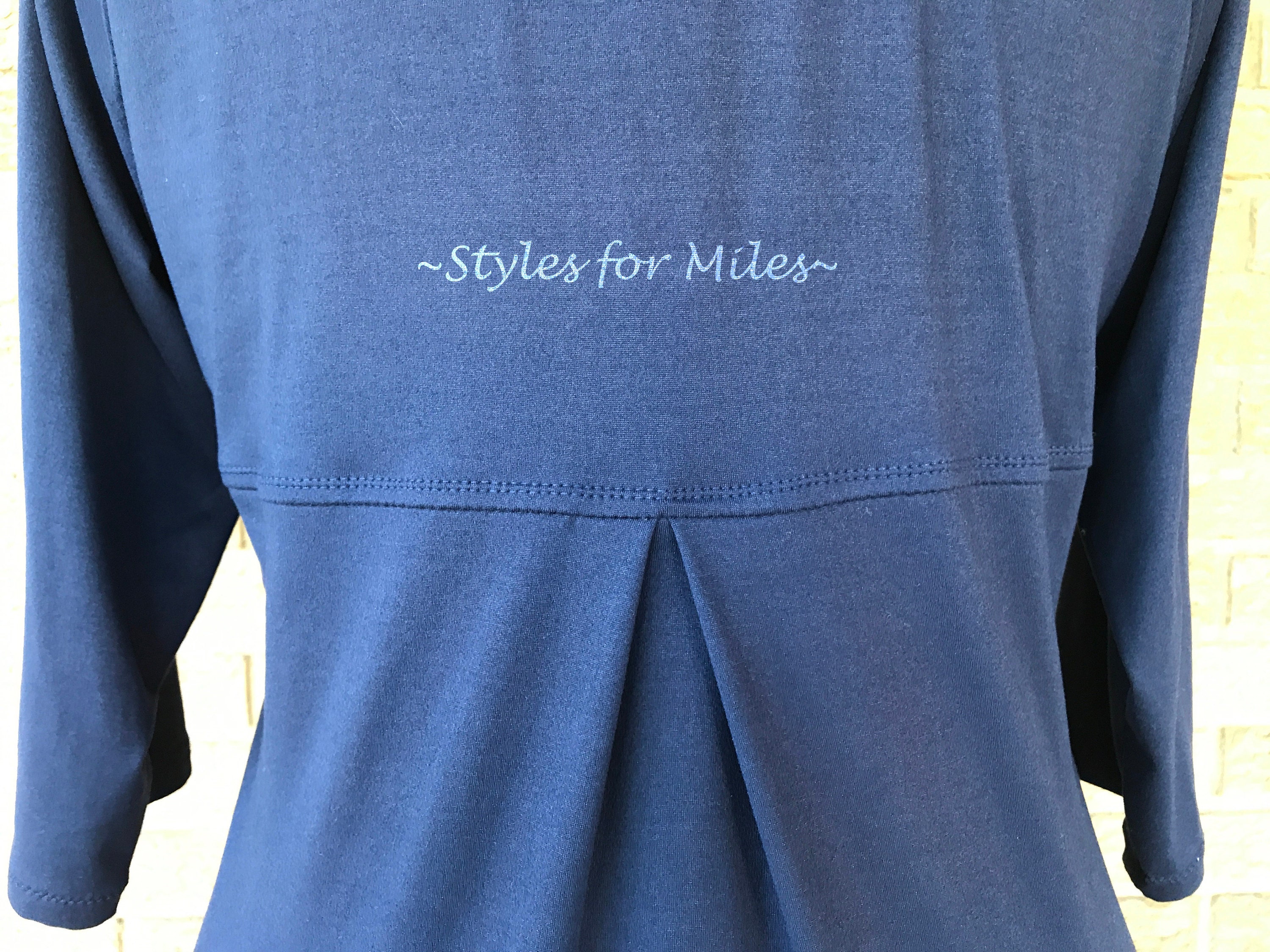 I named this top after my customer and friend, Becky.  I'm very happy with it and plan to make one for myself sometime.  So, what do you think of my pattern hack?  Drop a comment below.  
Want one for yourself?  Contact me at Styles4Miles562@outlook.com   
Check out my other creations at http://www.stylingwithchristina.com 
XOXO,
Christina