In the Beginning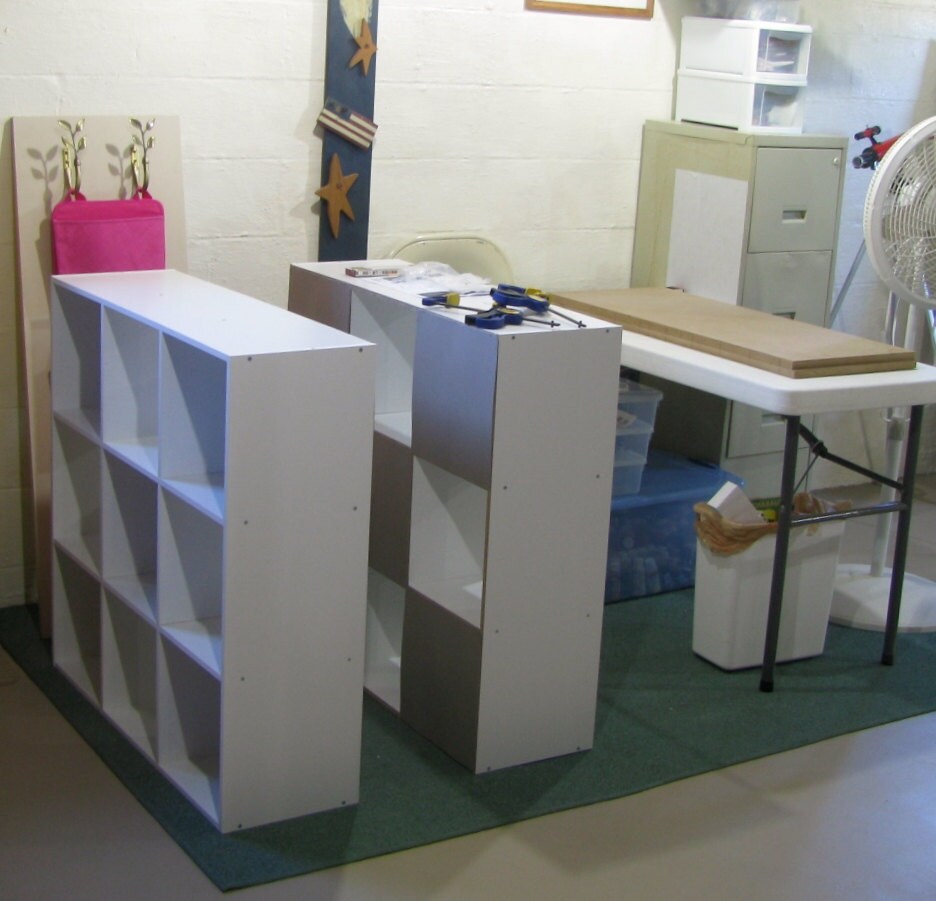 This was my space when I first thought to move my sewing to our basement.  Prior to relocating  here, my sewing area was at my dining room table; not very practical when you eat most of your meals there.  My husband and I made my cutting table from these two cubbies and the pieces of board you can see on the folding table.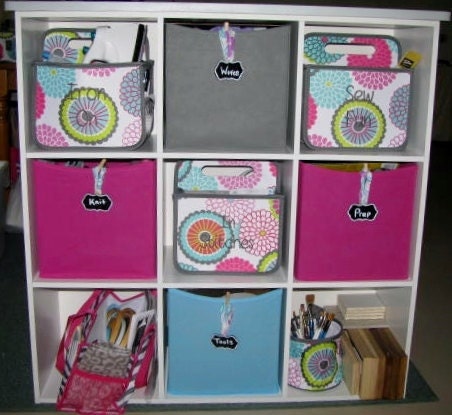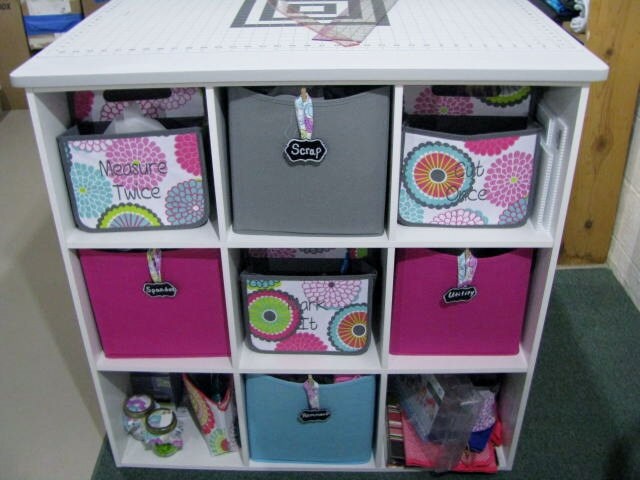 I maximized my storage capacity with the cubbies, a 31 party, some fabric bins from Lowes, and empty 1/2 pint jars with fabric 'lids'.  I purchased a large cutting mat from JoAnn Fabrics for the top, to protect the wood from my rotary cutter.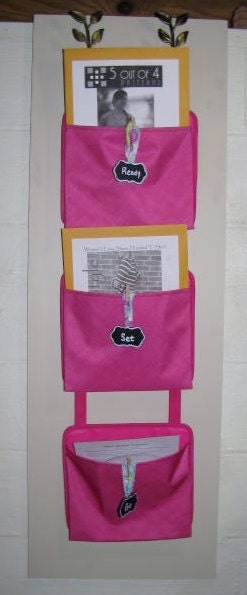 I used a scrap piece of board and repurposed some drapery tie backs to make this hanging project organizer.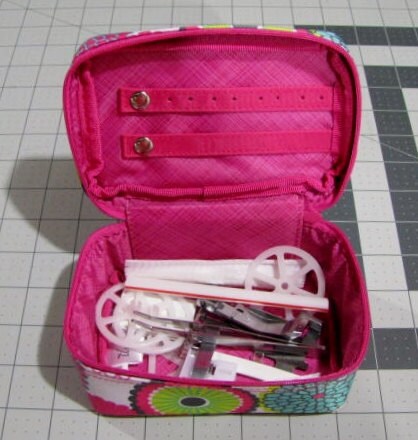 My serger and sewing machine accessories are kept in here.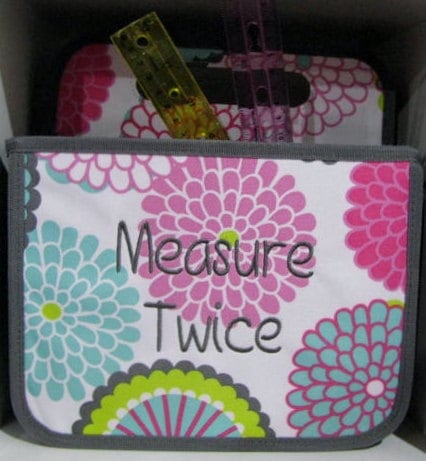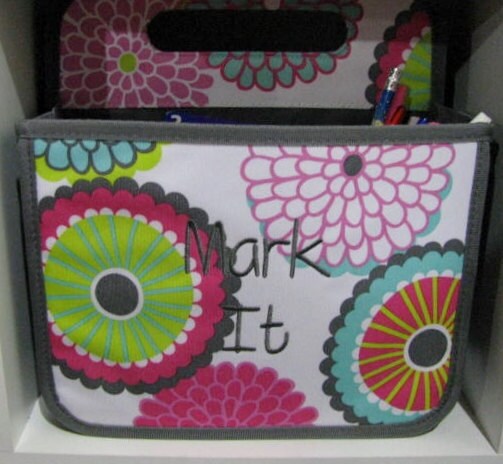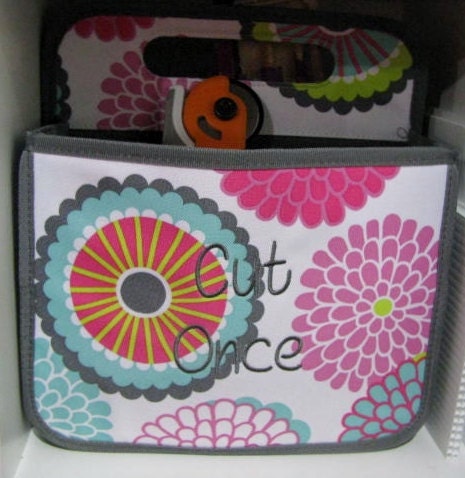 My woodworking dad's favorite saying.  They hold tools related to the words; Measure Twice--any measuring device I use, Mark It--an assortment of pins, pens, clips, tailors chalk, and fabric markers, Cut Once--sharp devices for cutting fabric and paper.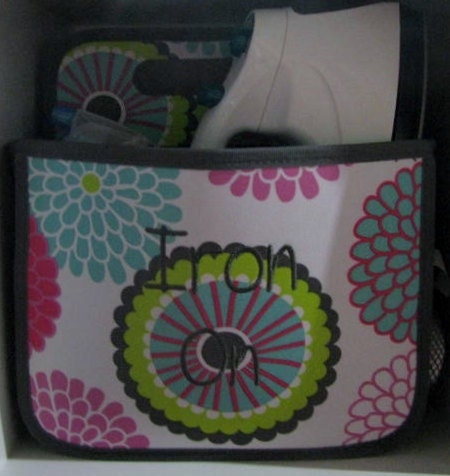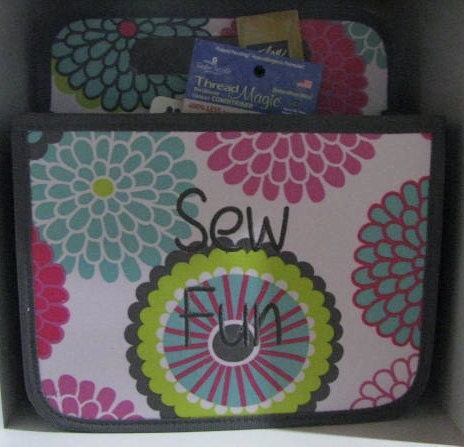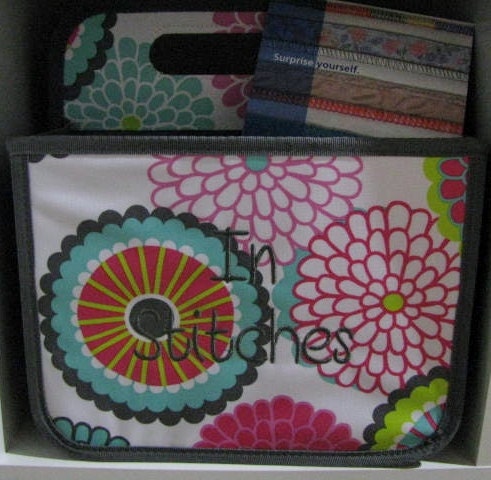 My clever sewing puns on totes that hold any and every sewing notion I may need.  
First Impressions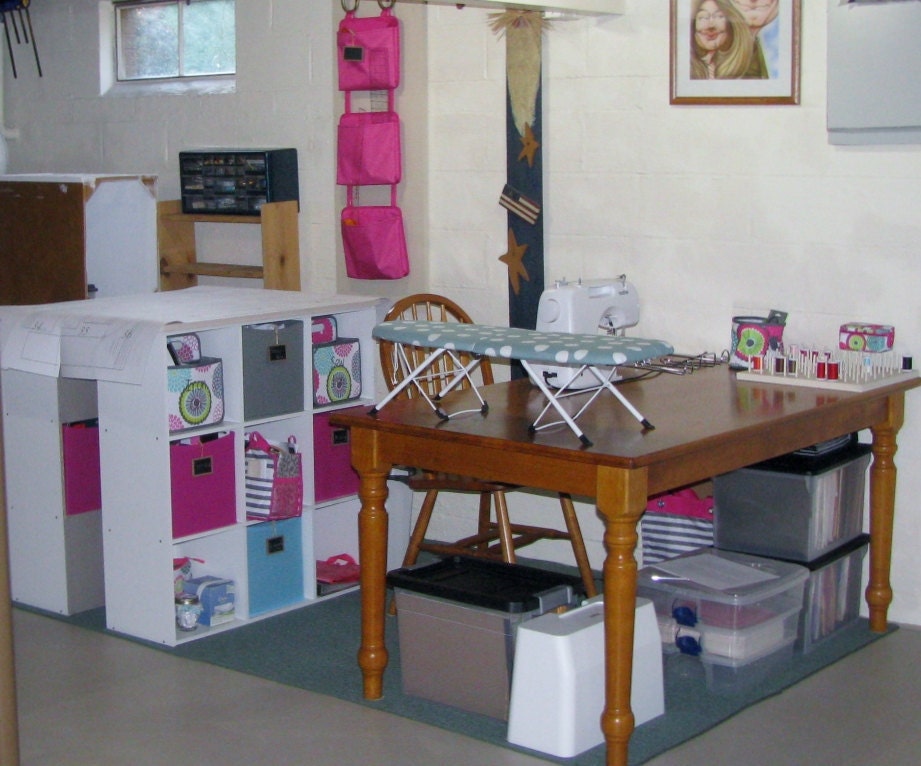 My space in its infancy.   I repurposed our old kitchen table and a chair into a sewing table.  I made the thread rack, sitting on the right corner of the table, from the leftover wood from the cutting table top and a few dowel rods.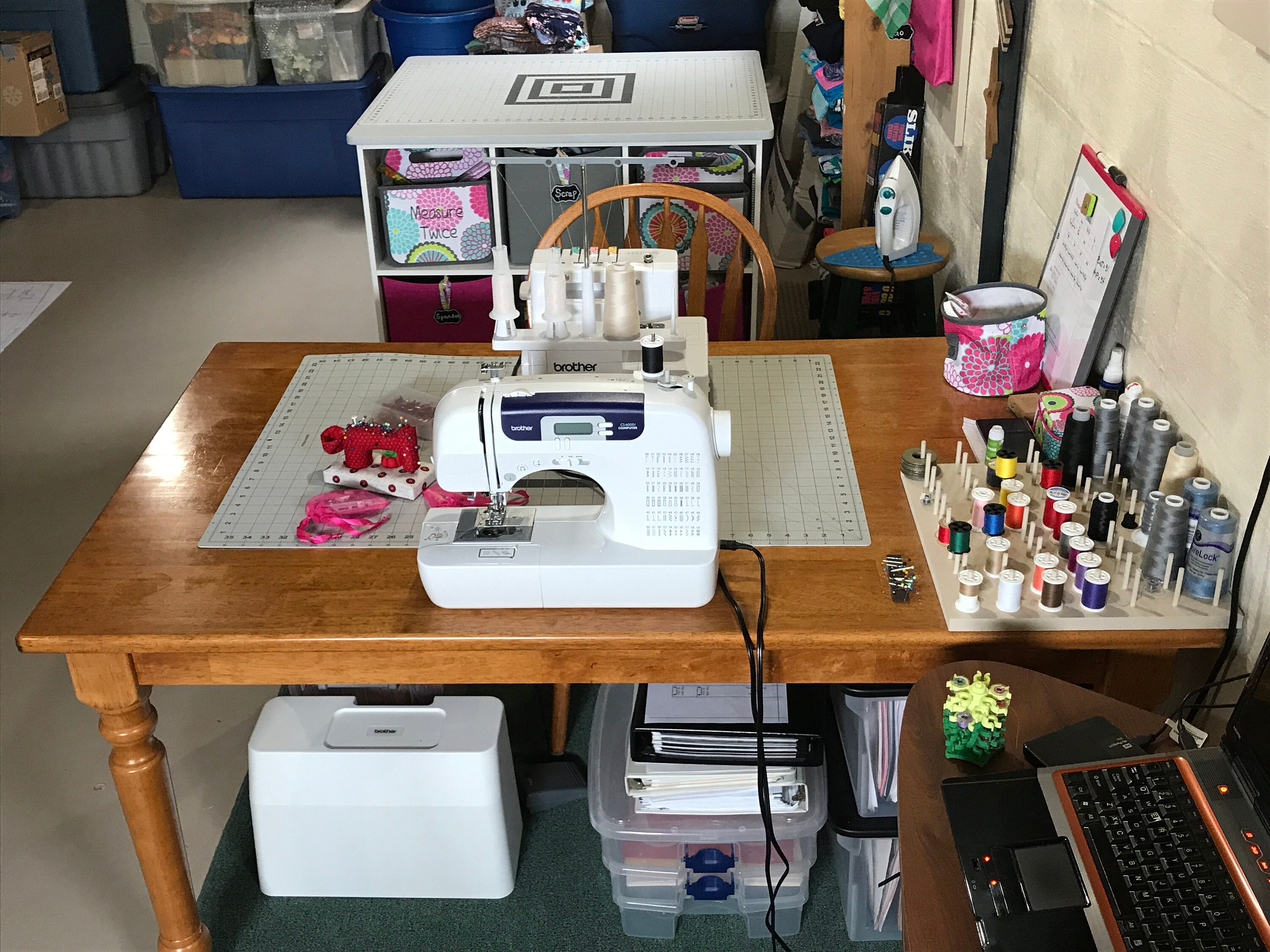 And today.  Quite a change.  I added another large cutting mat to the sewing table to proect its surface, a serger, and a small computer center from which I print my patterns, pull up the PDF files for garment construction, and all around manage my business.  My space will forever be evolving.  Which brings me to...
My wishlist
I would love one of these:   http://www.coverstitchbybrother.com/?ref=zone6
I haven't really researched much yet on particular models.  I just know they do all kinds of fancy stitching stuff.  That makes me happy.  
And one of these:    https://closetcasepatterns.com/sewing-cutting-table-diy/    
There would be no more laying out of 2+ yards of fabric on the concrete floor or kitchen floor to cut out pants or long dresses, ending up with a back ache and sore knees for my troubles.  It's the litte things, you know.  For this, I'm deferring to my woodworking dad.  I put in a request for a Christmas present, but the projects he has going for my mom take precedence.  So, I wait.  When it's my turn, I may have to expand my sewing space...
Thanks for joining me for this glimpse into my sewing world.  Drop a comment or suggestion for a future post.
XOXO,
Christina