How do you do it?  I could never sew.  
This is a question I am asked fairly frequently.  I am, after all, a walking billboard for my business, Styles for Miles.  The simple answer is...I just...well...sew.  Honestly! I just enjoy it and it comes easily. Most of the time.  I will never say I am not well acquainted with a seam ripper.  But, to answer the above question, I'm going to share my process with you; to let you in on a garment's journey from me to you.  
How it begins...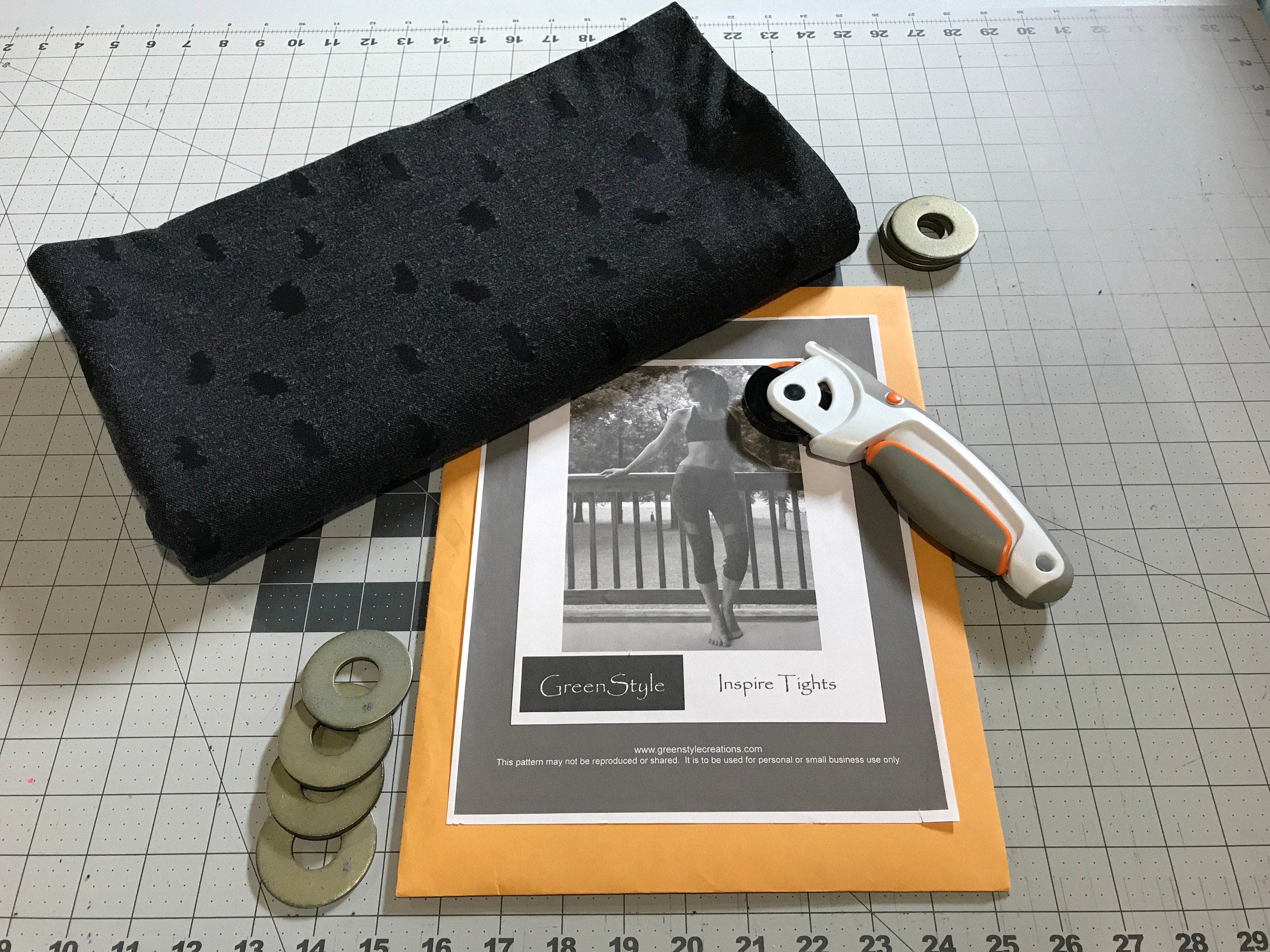 fabric
pattern weights, aka, 2 inch diameter washers
pattern pieces, featuring Green Style Creations Inspire Tights
cutting mat
rotary cutter  
Next...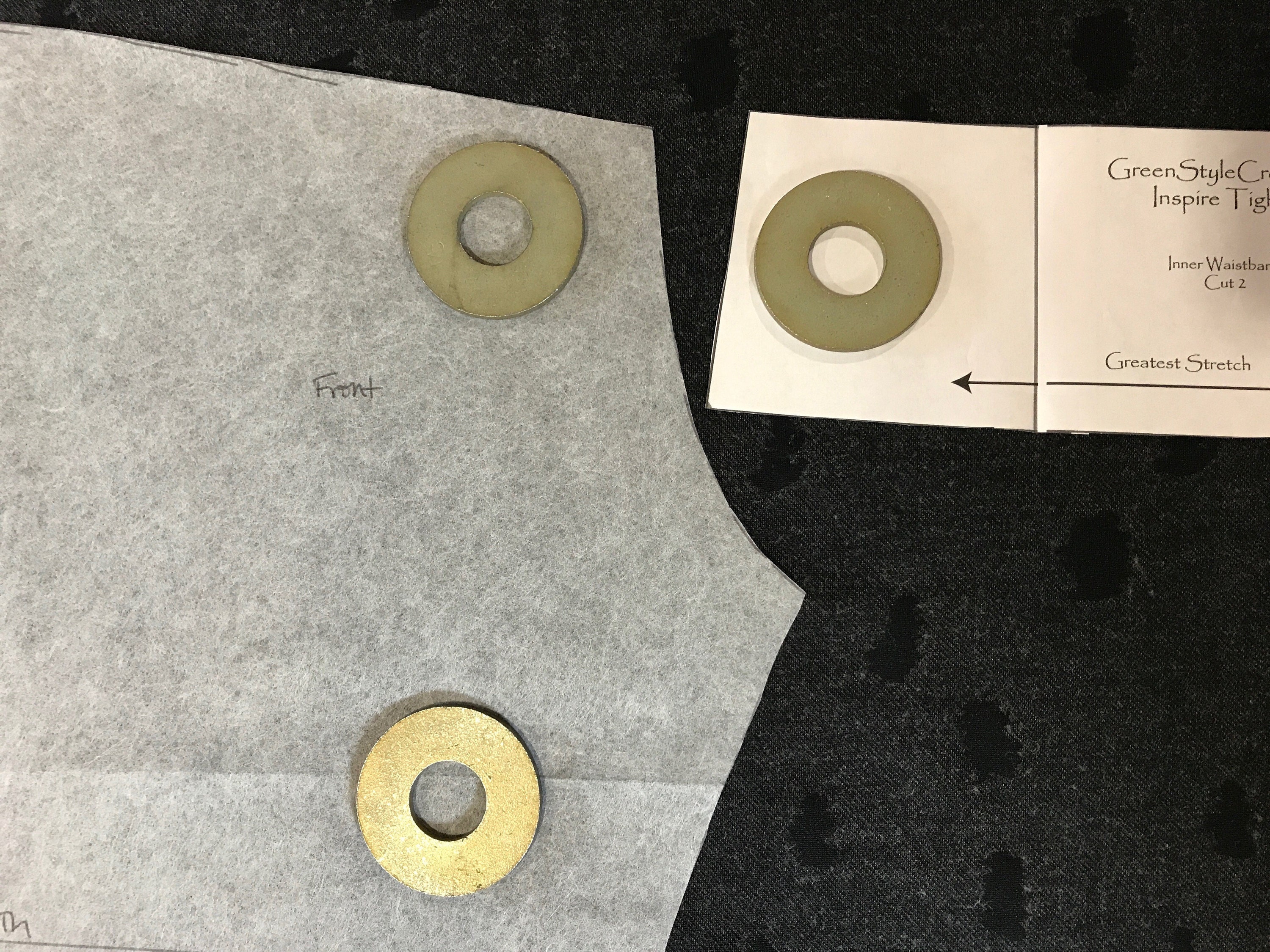 I lay out my fabric, which, with more complicated prints, may require folding and refolding to get just right and maximize fabric usage.  For these leggings, though, the layout is really simple.  Four pattern pieces, laid out on 2 layers of fabric, all cut as mirror images.  
Then...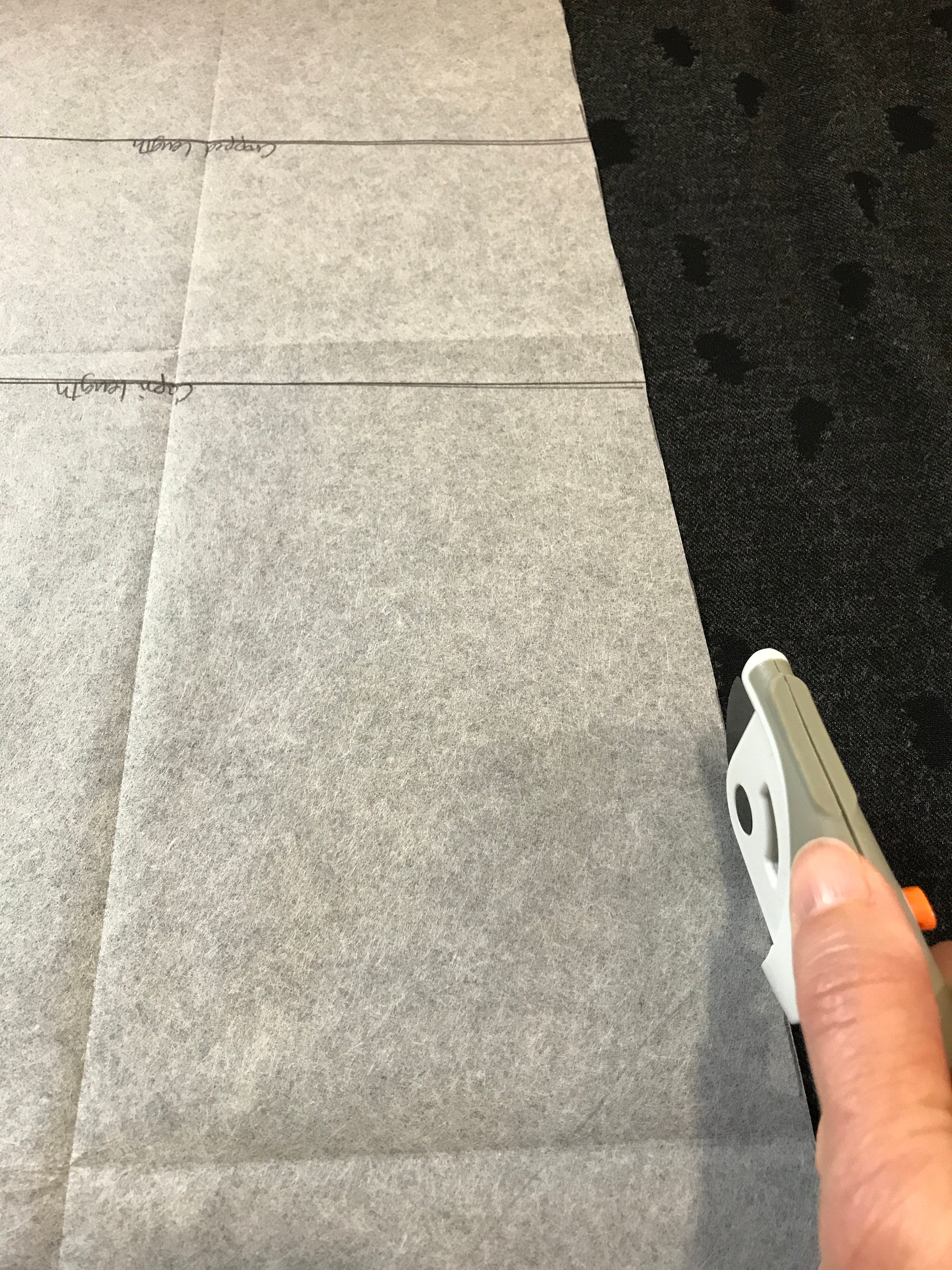 The cutting begins.  I cut each piece of the pattern out by hand, one at a time.  Even if I'm making two of something, they each get special attention.  No mass production found here.  
When I'm done cutting...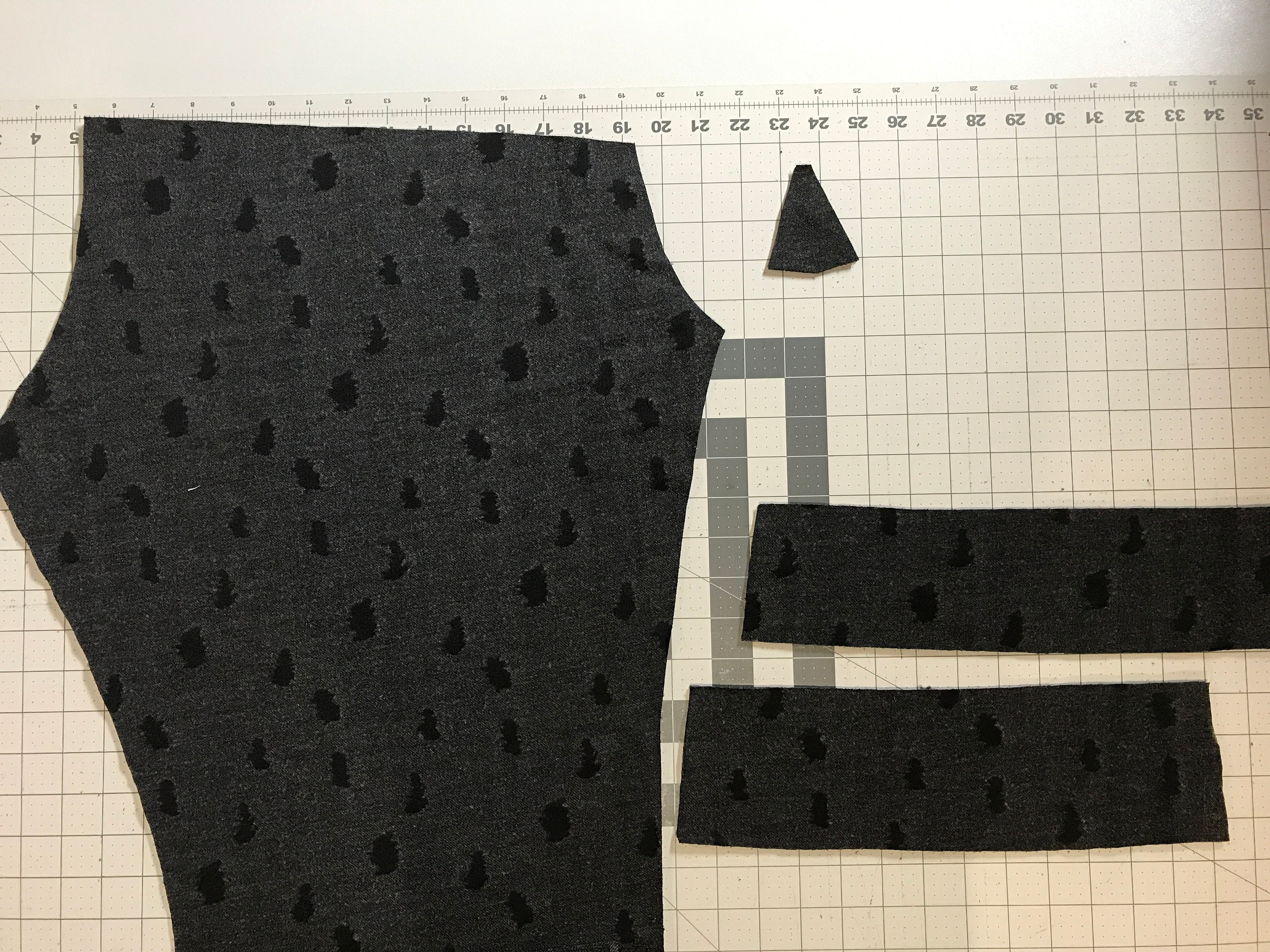 I have all the pieces I need to make a pair of leggings.  For this particular pair, I cut out a size XS, full length-tall, with a crotch gusset (for extra move with you-it-ness), and contoured waistband.    
Now, the sewing begins...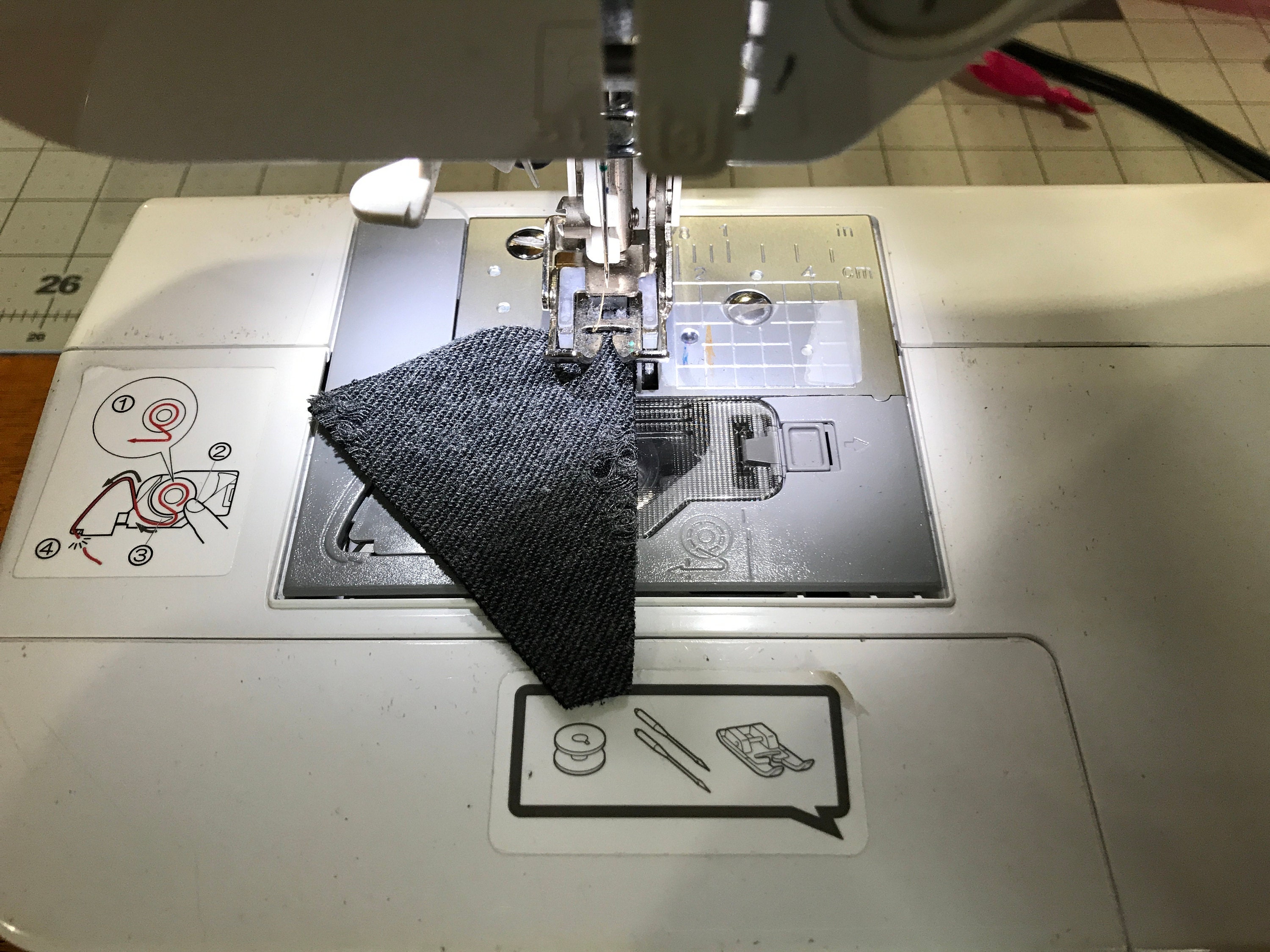 I generally use both my sewing machine and serger during the construction of a garment.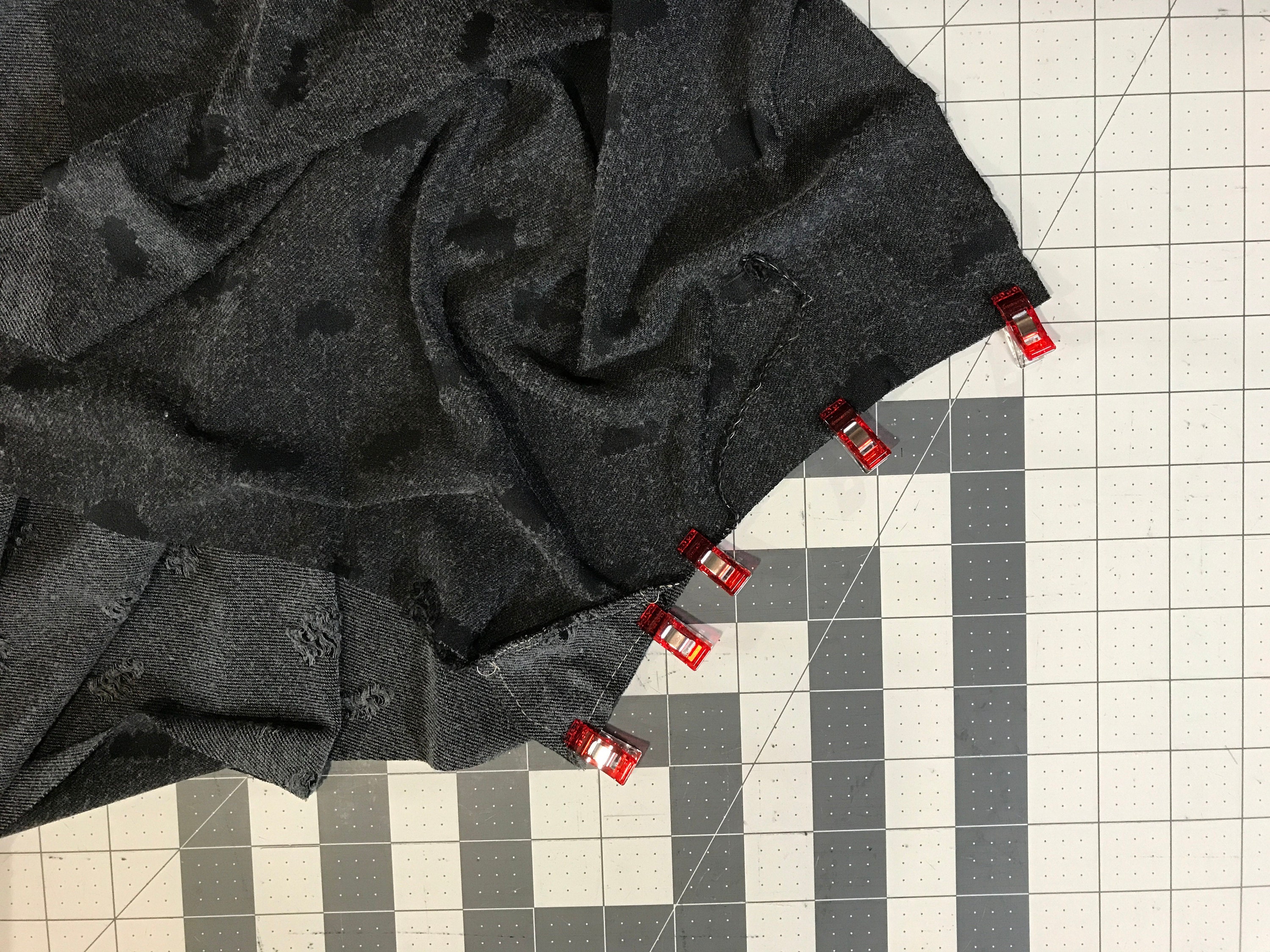 I use both pins and clips to hold pieces together, although I much prefer the clips.  They hurt less!  And they make construction go faster.  I make multiple trips from my cutting table (where I pin/clip) to the sewing table.  Generally, a trip for each seam I have to sew. I have to say, this is my favorite portion of sewing.  I can't tell you the number of the world's problems (and my own) that I've solved during this quiet solitude.  I've tried listening to music, but I find myself getting lost in my thoughts anyway.  Sometimes, my husband will come down for a few minutes and chat.  Other times, my son will pop in to tell me he's hungry.  A lot of the time, I lose track of time and the only thing that brings me around is the fact that I'm hungry!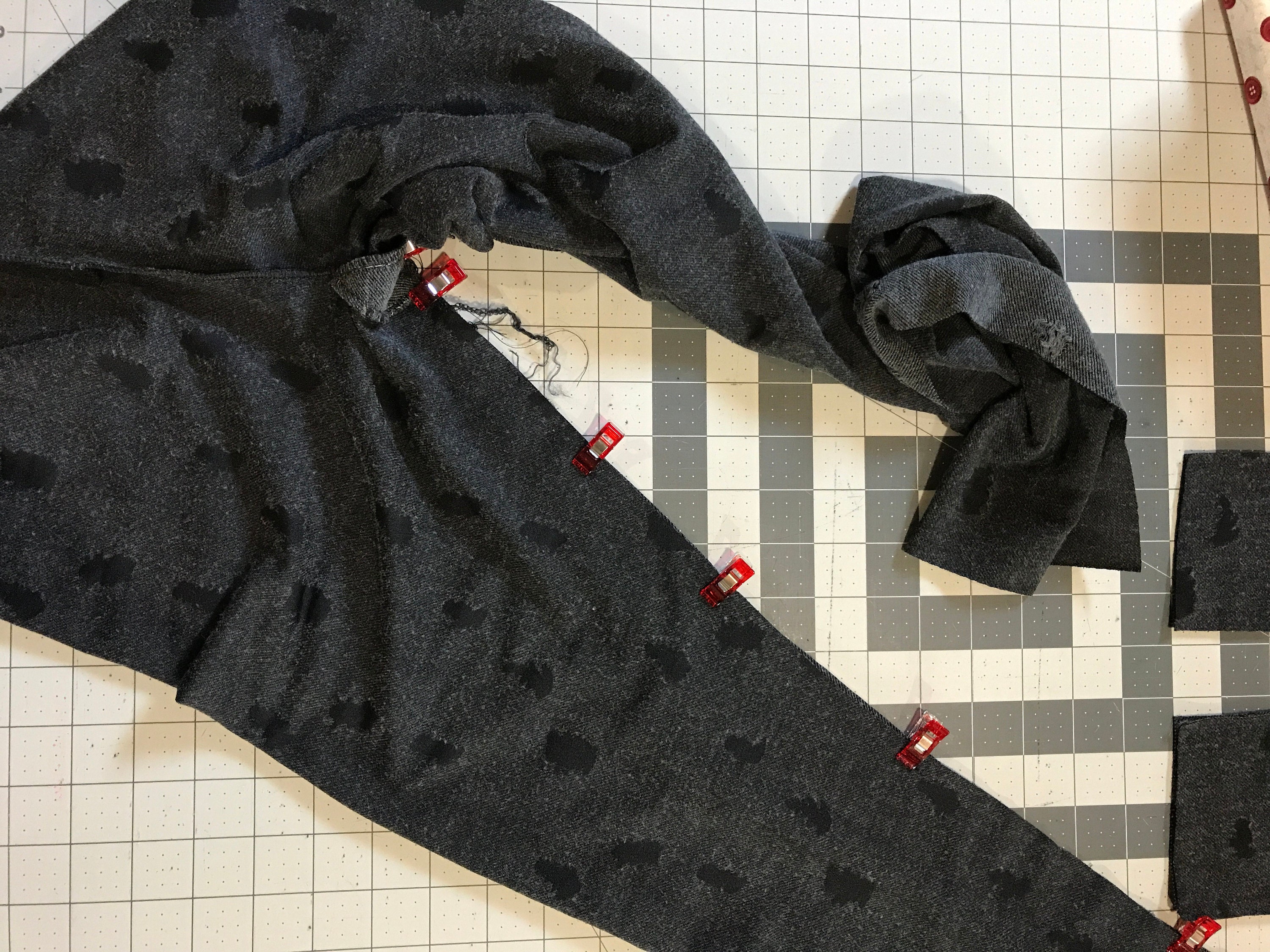 This back and forth quietness slowly results in something that begins to look like leggings.  And when it's time...
Voila!.....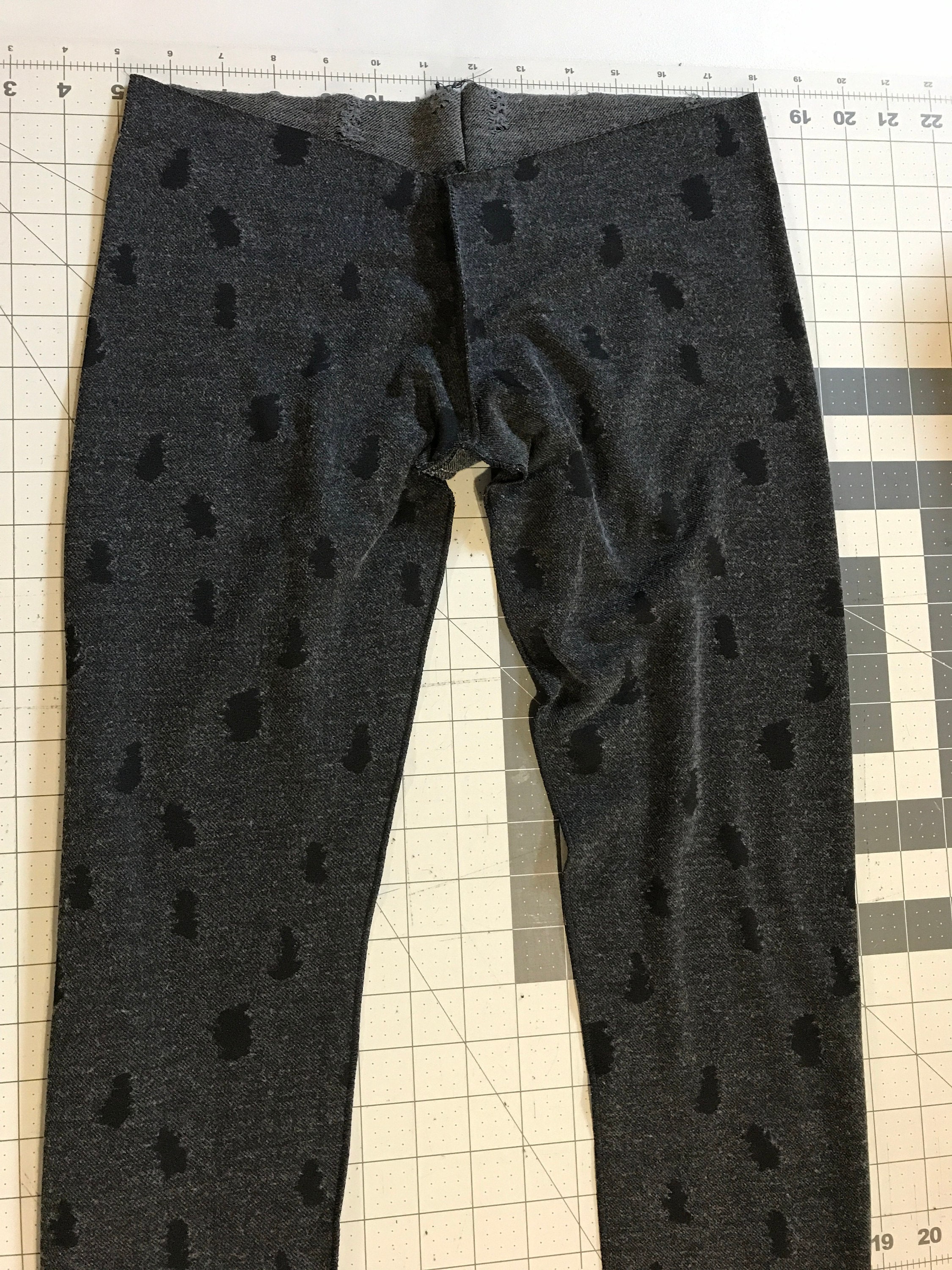 An almost finished pair.  
The waistband...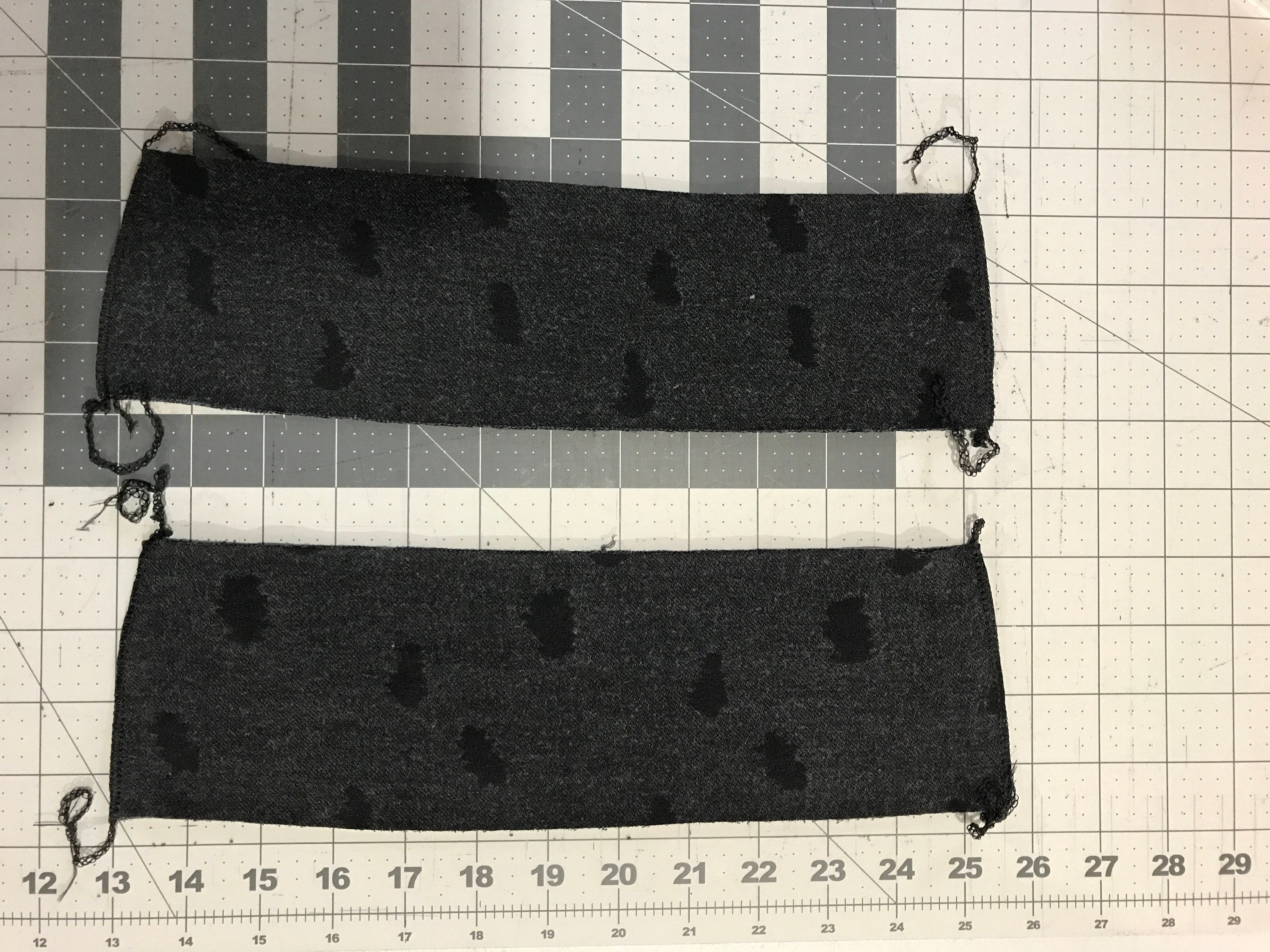 The waistband is fairly uncomplicated.  I have to serge the side seams,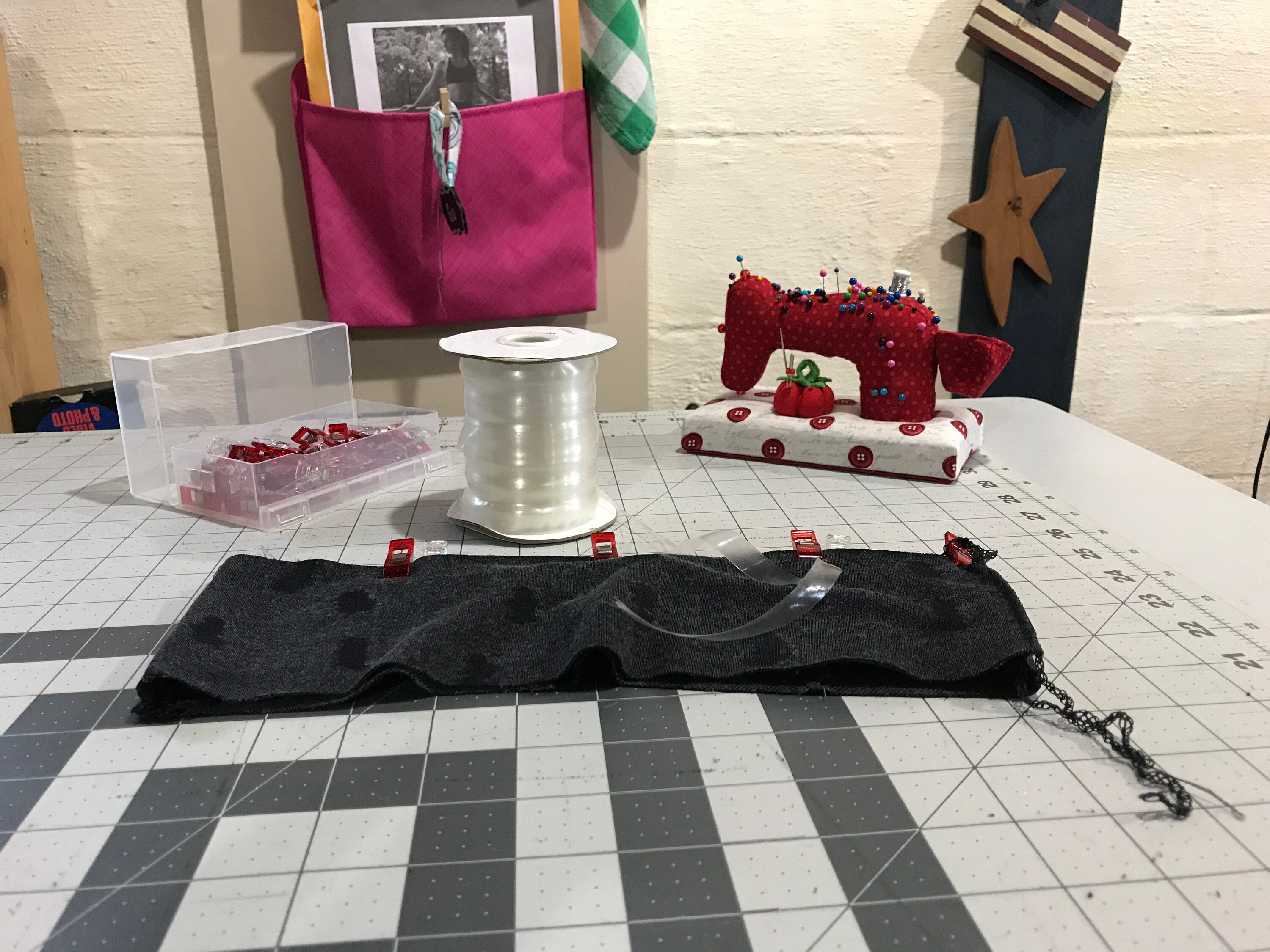 serge the top seam (adding clear elastic for stability and stay-up power),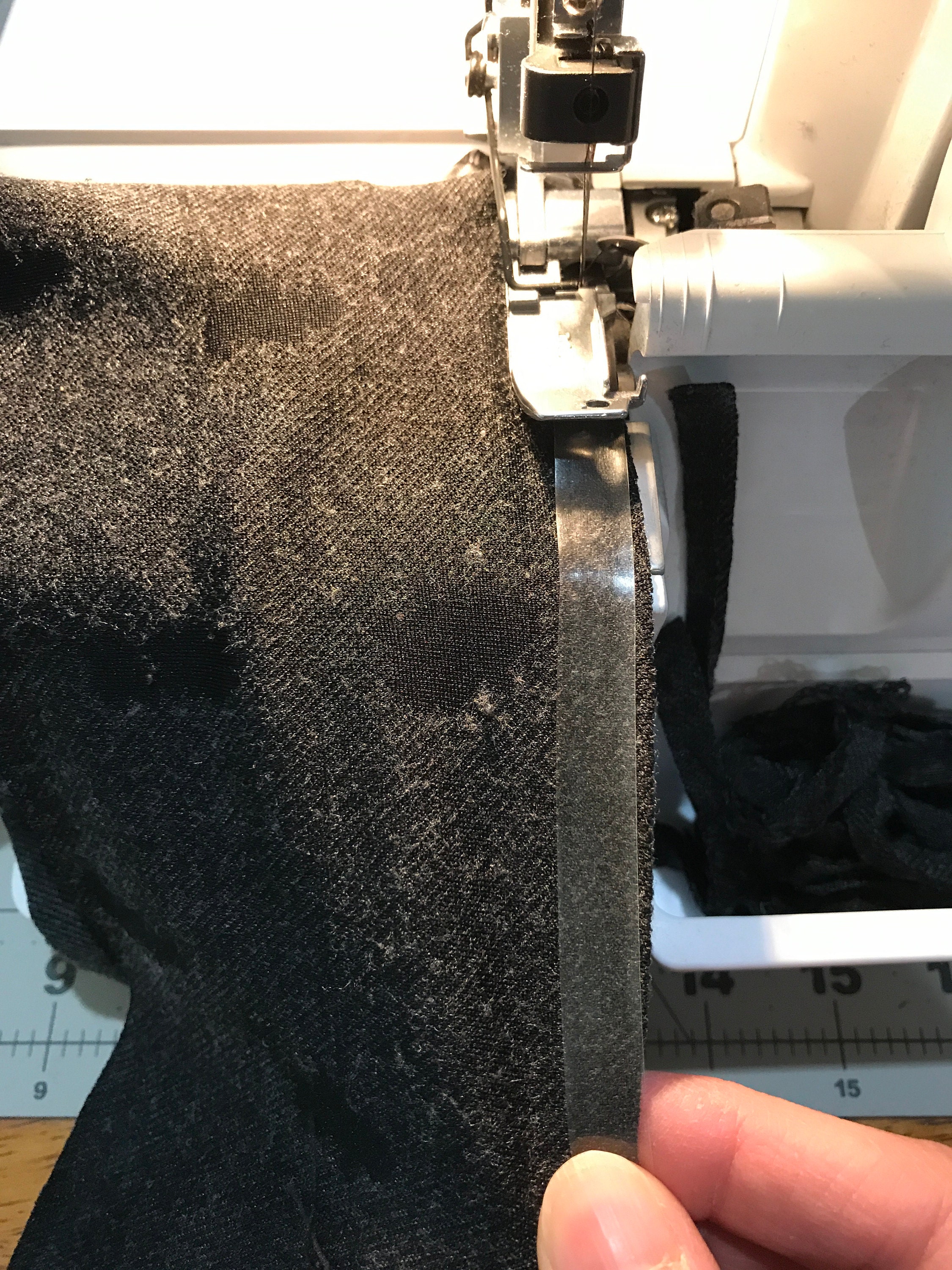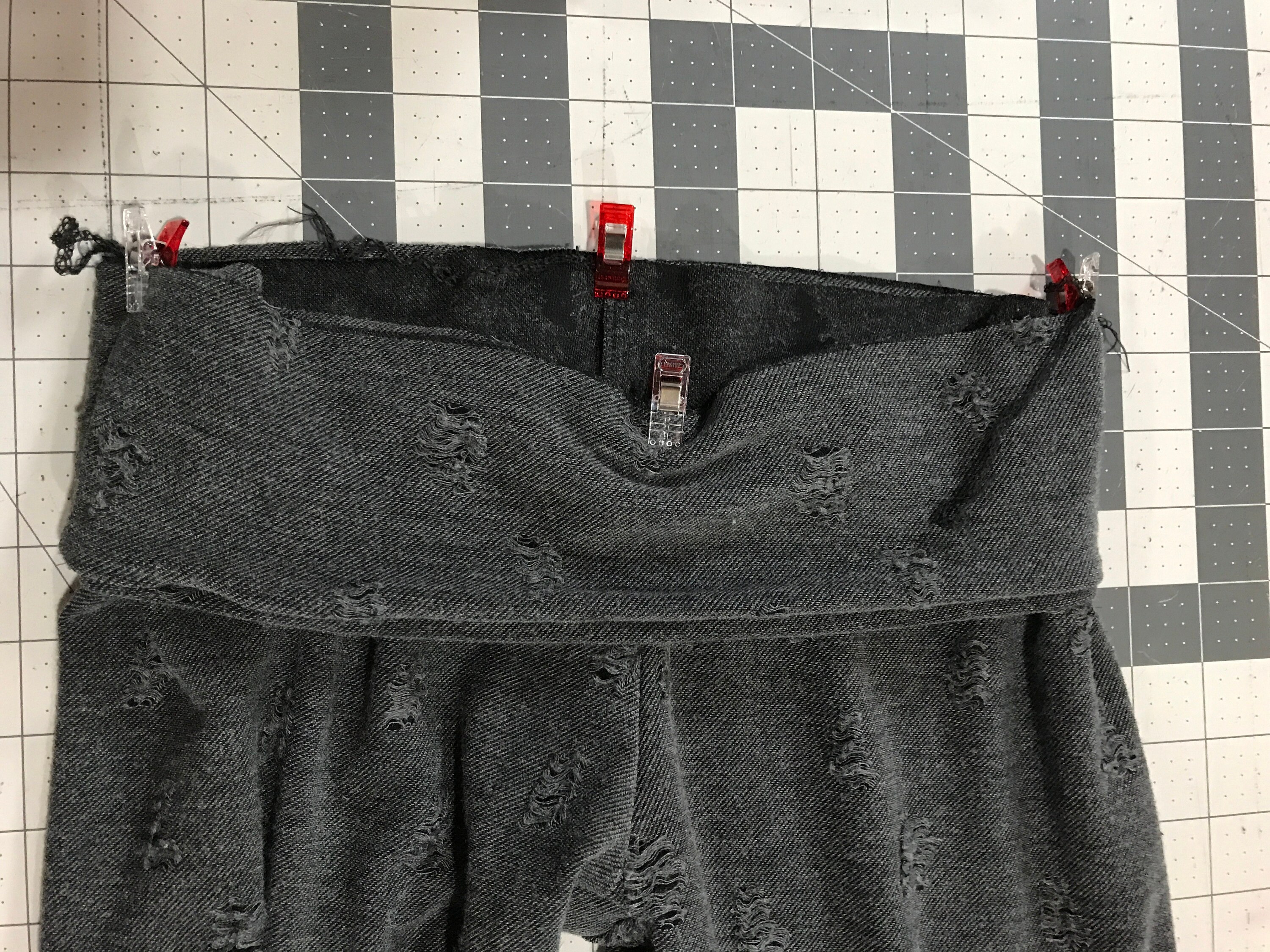 quarter the waistband and pants, slip the waistband over the pants, match the raw edges and clips, and serge.  There's a common sense application of fractions in attaching the waistband; basically knowing how to halve, then halve again (hence quartering), to evenly distribute the fabric around the waistband seam.  Most times, for knits, as you sew or serge, you stretch the waistband to fit the opening of the pants.  The stretch recovery of the knit allows the smaller waistband to draw in the larger pants opening and they will both stretch over your hips when you don the pants and provide the fitted look of leggings.  
Home stretch-hemming...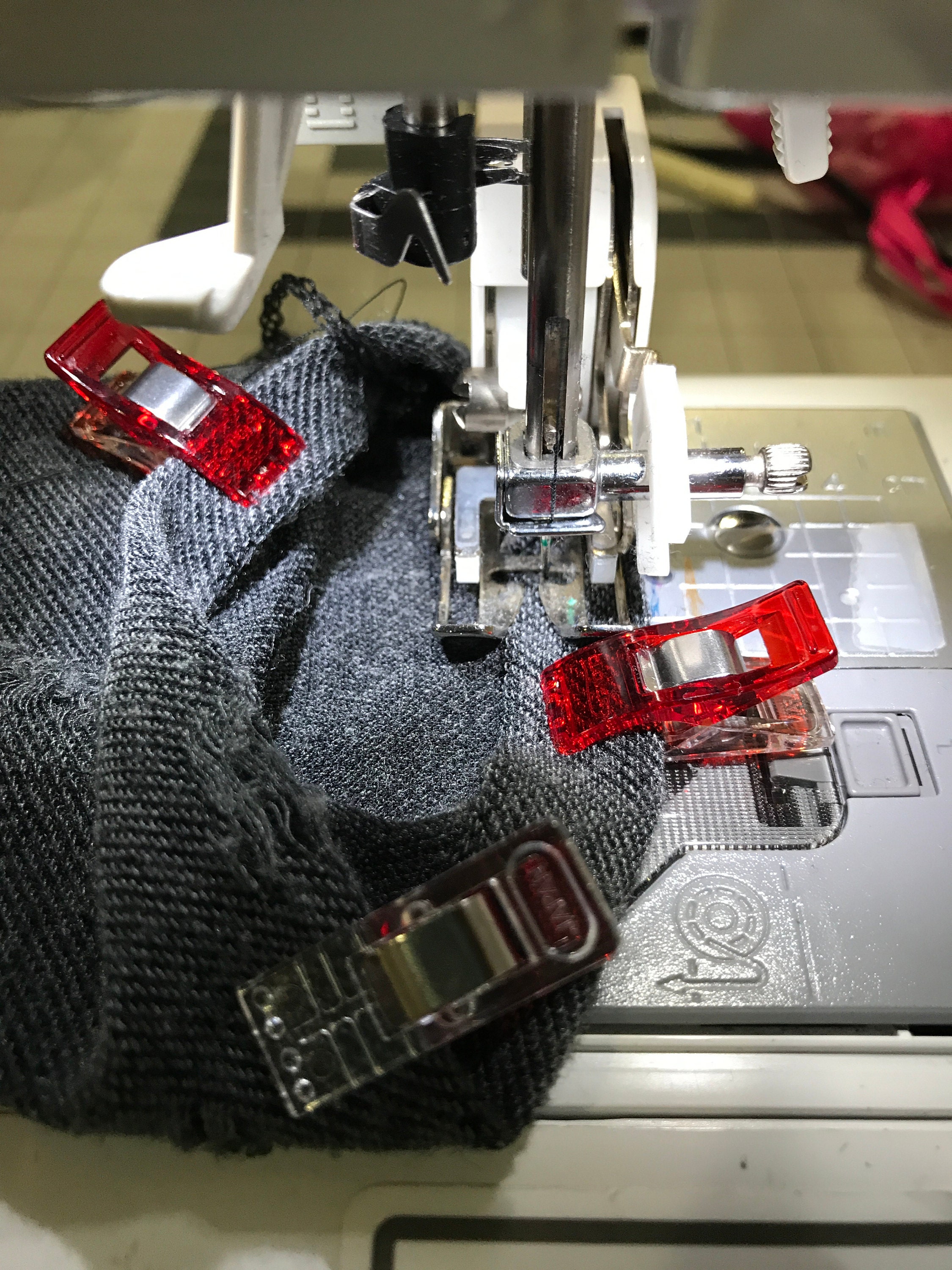 This step has to be my least favorite of all aspects of sewing.  Knits don't really fray, so I could leave them unhemmed, but raw knit edges curl and that can get annoying.  If I could skip it, I would.  If Im going to mess up anywhere, it's going to be here.  If I'm going to need my seam ripper, it's going to be now.  If there's an option for a hem band, I'm all over it.  If there's a time I need to let off the presser foot, it's here (because if I go faster, it's over with sooner, right?).  Wrong.  Enter seam ripper.  I own my loathing of hemming.  I'm coming to terms with my weakness.  I'm striving to overcome.  Bear with me.  
My stamp of authenticity...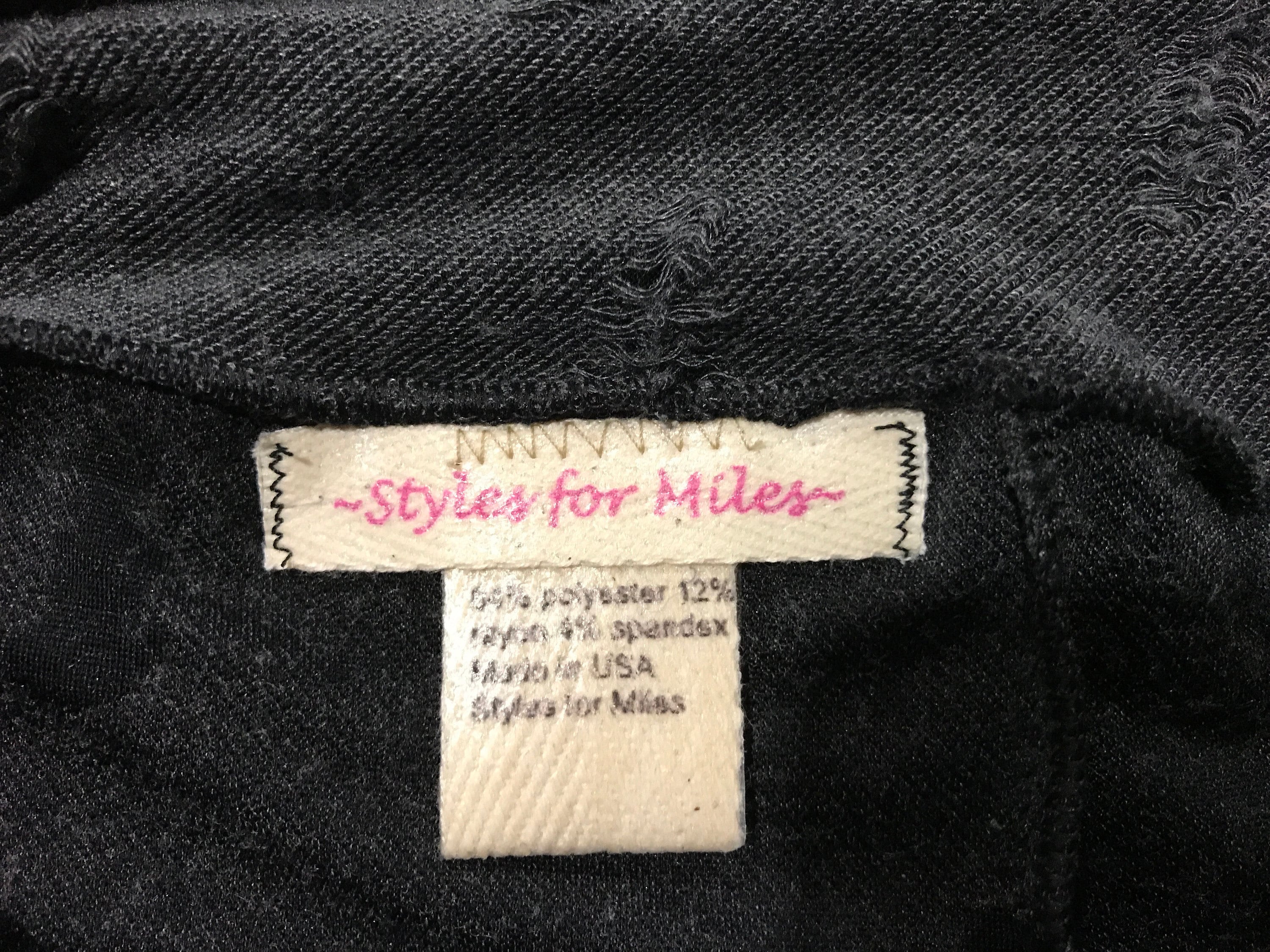 The fiber content of the garment.  My business name.  Flip the tag over and you'll find the care instructions.  This part of sewing is new to me.  I can't escape it, though. Required by law.  It needs a little fine tuning, but I like it.  
And Finally...drum roll please...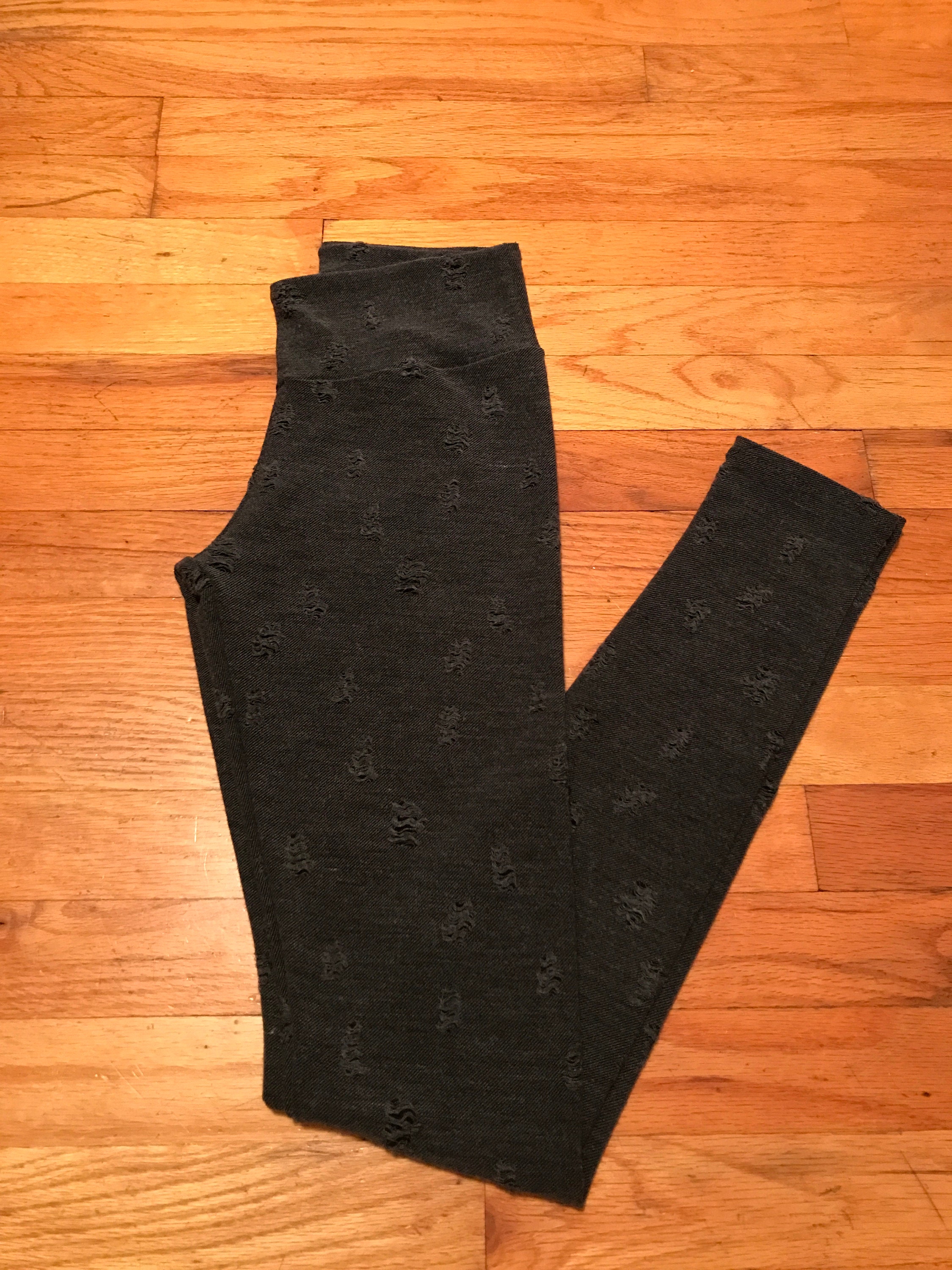 Your finished garment.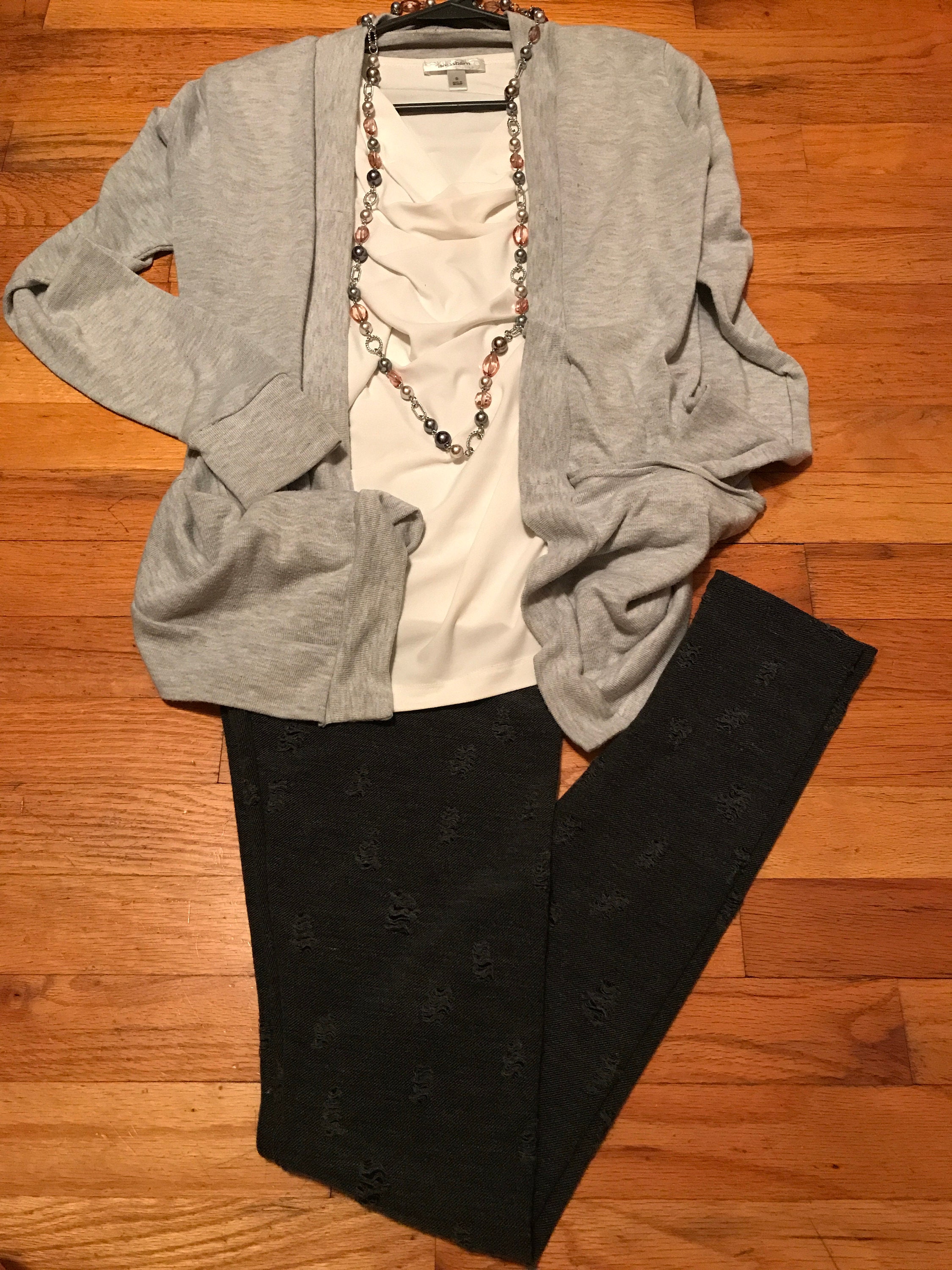 Dress them up.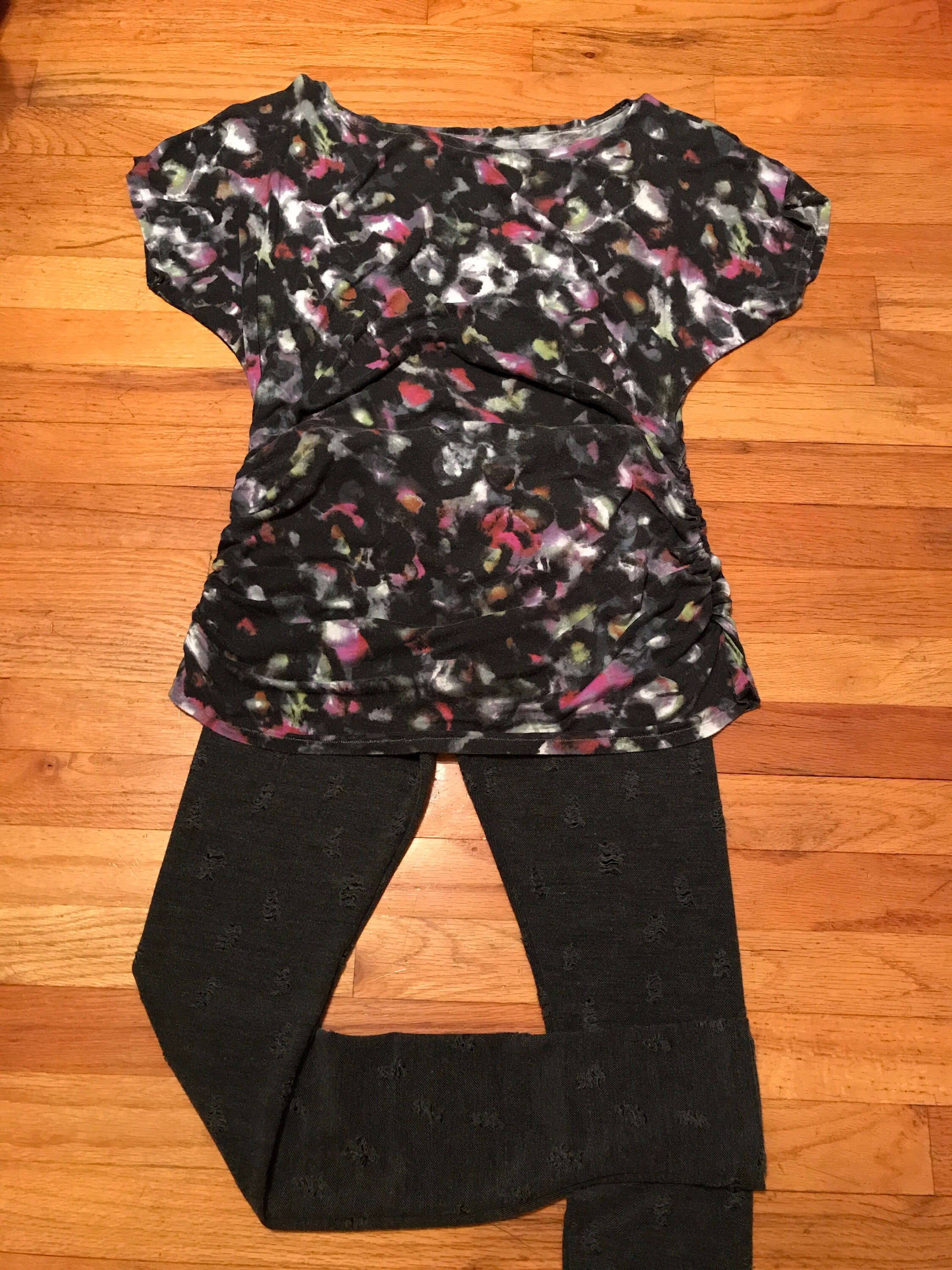 Keep them casual.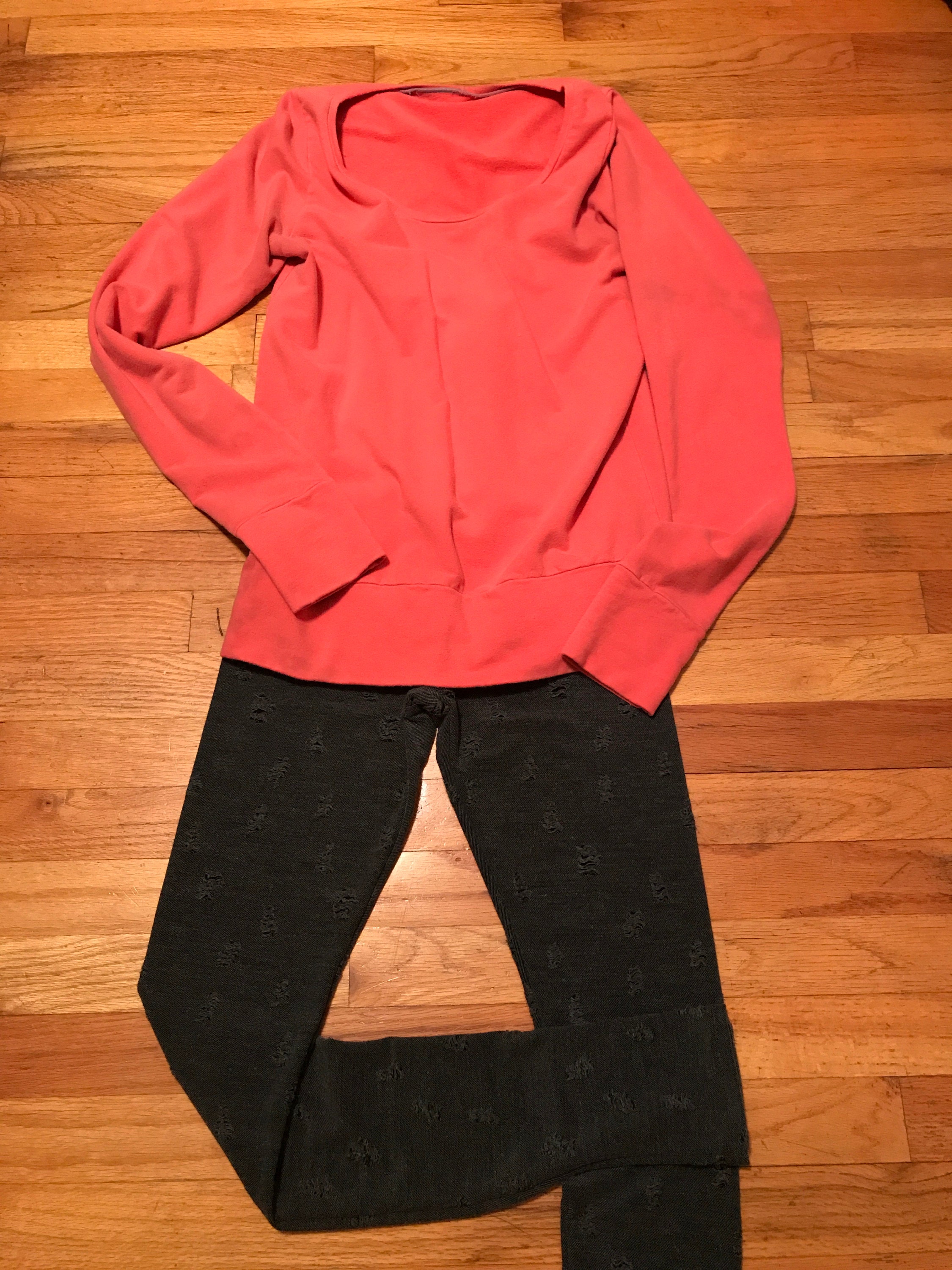 Lounge at home. 
So there you have it...
My sewing process from start to finish.  The time it takes for me to finish an item depends on it's construction complexity and my familiarity.  Leggings are not very time consuming and I can whip out a pair in about an hour, if I'm not interrupted and the process goes smoothly (no seam ripper required).    
I hope you enjoyed this peek into my studio.  This item is featured on my website this week.  Check it out on the 'Shop' page.   
XOXO,
StylingWithChristina